Peterborough Artists' Open Studios (PAOS) 2022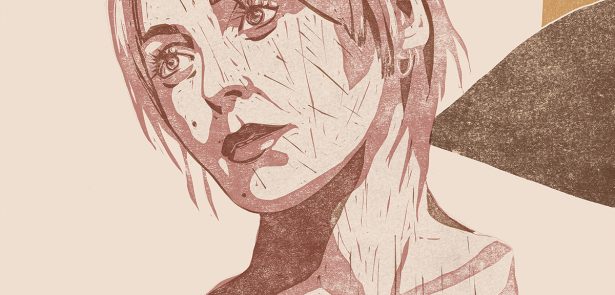 Be inspired by the diversity of Peterborough's talented artists and craftspeople – and buy original products or commission bespoke pieces direct from the makers themselves.
Studios open 25, 26 June, 2, 3, 9, 10 July
After a successful return of Open Studios last year we are really excited to see that over 100 artists are exhibiting this year at 57 different locations, across the city and surrounding villages. Even more pleasing is the number of new artists exhibiting with us for the first time, alongside the more seasoned artists.
It's exciting to see that PAOS continues to flourish as a community of local artists and makers who live or work in the PE postcode area. We are also happy to announce the return of our 'Free competition', where visitors can win £100 to spend with any artist or artists of their choice.
Some artists will be opening their gardens and we also have some new venues, such as the Hackspace, in Bretton and St Michael's church in Stanground, where there are a number of artists showcasing their works, some for the first time. There are also large groups in Longthorpe, The Ortons, Deeping, Norman Cross, Whittlesey. There are lots of creativity and art to see across the city.
Since the very first exhibition back in 2000, founding members Sue Shields and Kathryn Moore have seen their vision of developing arts in Peterborough grow from just two to over 100 members. PAOS is open to anyone wanting to get involved in the visual arts and welcomes everyone regardless of the stage of their artistic development.
'It's always rewarding to be part of something positive,' Says Sue, 'and it's great to see that PAOS has gone from strength to strength.
When Kathryn Moore and I started the open studios from out of my living room our aim was to exhibit our work to anyone we either knew or happened to be curious enough to step over the threshold. We had realised that there was an audience for the visual arts in Peterborough but had not considered how many people would also want to join in and I guess it went from there. So many inspiring things happened over those years. Committees were formed, I managed to get Arts Council funding when things looked financially hopeless, Kate Hall staged the play House from her home and steadily our membership grew and continued growing.'
Kathryn adds: 'The vision Sue and I had was of making the arts in Peterborough flourish through accessibility to all, acceptance as part of the rich diversity within the community, and to generally be a growing organisation putting Peterborough on the art map. I think we did accomplish that goal. Through the continued hard work and support from members and community, I am delighted that PAOS is increasing its membership and delivering such a variety of visual art to the city.'
Do pick up a brochure or download one from our website to see where our artists are exhibiting.
Words: Tony Nero
Leave a Reply