Nene Park Trust launches new parking app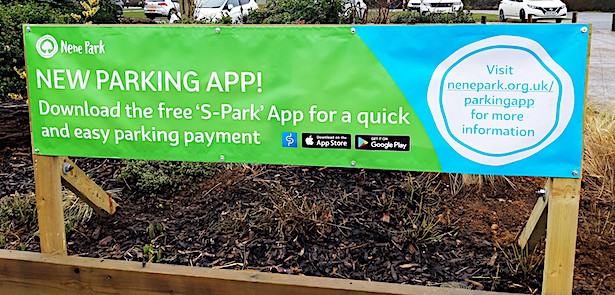 Nene Park Trust is delighted to announce visitors now have a new way to pay for parking in Ferry Meadows and Orton Meadows, with the launch of a mobile parking app.
Developed with leading parking solutions company Scheidt & Bachmann, who also manage the parking machines in the Park, the new parking app allows visitors to conveniently pay for their parking direct from their smart phones, whilst avoiding queues by the parking machine on busy days.
Available on both IOS and android devices, visitors can download the free app by searching for 'S-Park' in the Apple or Google Play app stores.  On departure from Ferry Meadows car park, users simply enter their licence plate in full, and select a payment method from debit card, credit card or PayPal.  In Orton Meadows car park, visitors use the camera function to directly scan the ticket taken on entry and then proceed to payment.
Phil Rolfe, Director of Business Services at Nene Park Trust said "We have listened to feedback from our visitors who understandably feel frustrated with the parking machine queues on busy days, and have introduced this app to allow a quick and convenient way of paying for parking on departure from Nene Park."
"In the current climate, we also hope that by offering a contactless payment option, our visitors will have greater confidence when they park by removing the need for physical contact with the pay machines."
The S-Park app is available to download now.  Parking charges apply to all vehicles using the Ferry Meadows and Orton Meadows car parks and are consistent for both app and parking machine users.
Please visit www.nenepark.org.uk/parkingapp to find out more.
Leave a Reply