National Lottery Players and Arts Council England support Peterborough's New Theatre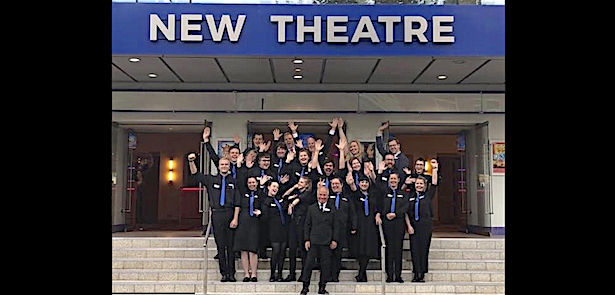 The New Theatre Peterborough sends a huge thank you to National Lottery players for making it possible for Arts Council England to support the venue through the Emergency Response Fund.
During these unprecedented times, support for the arts is essential to ensure the future of local theatres. The New Theatre operates as part of the local community and its management, Selladoor Venues, are committed to ensuring the long-term stability of this much-loved venue and delivering a programme of events that the local community can be proud of.
The Emergency Response Fund that has been granted to the New Theatre will help maintain the venue during this uncertain time when income is limited. This was only made possible thanks to public funding from the National Lottery through Arts Council England.
Customers have also been very generously donating tickets as well as transferring cancelled tickets into credits for future shows. This really does help to secure a great future for the New Theatre and will enable the venue to continue to present a great programme for many years to come.
David Hutchinson, co-owner of Selladoor Venues said, 'The funding that we have received from National Lottery Players and Arts Council England is essential to ensure the future of our theatre and we are extremely grateful to have been supported by this fund.'
'Since the closure of the venue in March due to Covid-19, we have been working to ensure the venues future and secure an outstanding programme of events for our local region to enjoy when we are able to reopen the doors. We have been overwhelmed by the generosity of our customers and messages of support and want to send a huge heartfelt thanks to all of our loyal customers.'
At present, the re-opening dates of theatres across the country is uncertain and many are working together to build customer confidence and an environment that is safe for all visitors. The New Theatre and all Selladoor's venues are determined to raise the curtain as soon as possible, but only when they can be sure to give our audiences the great night out they deserve.
Find out more at: newtheatre-peterborough.com
Leave a Reply