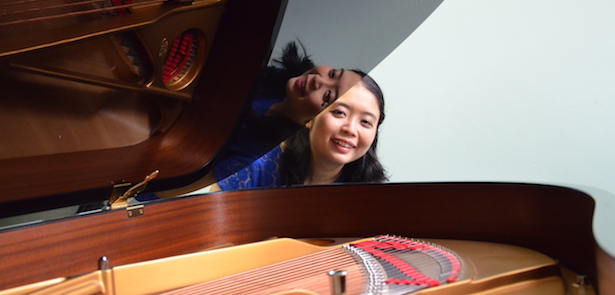 Brahms and Shostakovich lead the City of Peterborough Symphony Orchestra programme this November
There is a treat in store from the City of Peterborough Symphony Orchestra, who will bring two top composers alive on Sunday, November 4, 3pm at the Queen Katharine Academy Hall (formerly known as The Voyager).
A Brahms masterpiece starts with the Academic Festival Overture. For the great Germanic classicists Mozart, Beethoven and Schubert, their early symphonies were youthful works. Not so with Brahms. His life had been building to his First Symphony and he was already a mature composer, aged 43.
Shostakovich's sparkling Piano Concerto no. 2 is crisp and rhythmic and will be played by Imma Setiadi, who is making a return visit as a soloist having played the solo spot with the CPSO three years ago.
Imma was born in Surabaya, Indonesia. A fascination for the piano at her home led to lessons with local teachers, who suggested a more serious training.
Since coming to the UK, where she is now based, she has performed in many prestigious venues in the country. She made her concerto debut in 2014, performing Shostakovich Piano Concerto 1 at the University Hall, Cambridge, with Steve Bingham, who will conduct this concert.
Recently Imma won the Beethoven Piano Society of Europe Concerto Competition.
Tickets are available on the City of Peterborough Symphony Orchestra website – www.cpso.org.uk or from the Visitor Information Centre, Bridge Street, Peterborough. The concert is sponsored by Vigar and Co LLP
Leave a Reply