Mask Theatre: tragedy tomorrow – comedy tonight!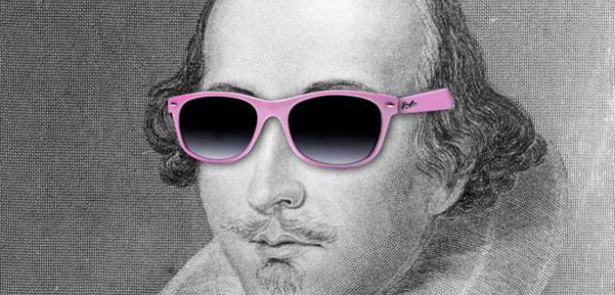 Mask Theatre's offerings have been deliciously dark over the past twelve months, with their production of the hard-hitting Dunsinane at Peterborough Cathedral following hard on the heels of their highly acclaimed production of one of Shakespeare's grimmest, bloodiest plays: Macbeth. The Bard is not about to be abandoned in 2018 – but the mood is set to change radically. Think sun. Think laughs. Think... A handbag..?
The Importance of Being Earnest
First up is Oscar Wilde's classic concoction of wit, wisdom and general tomfoolery, set in fashionable late-Victorian London society and based around courtships, proposals and, of course, mistaken identity.
'It's a play that's always been one of my favourites,' explains director Di Fox. 'Mask did quite a few dark plays in 2017 and early 2018, so we thought something a little lighter would be good!'
Holding a mirror up to Wilde's own class this riotous comedy pokes fun at the absurdity of manners and customs and brings a clutch of fantastic characters to life. Enter Lady Bracknell, a mouthpiece for Wilde's absurd statements about the decorum of the day, and let the fun begin!
'The characters are so wonderful,' says Di. 'Wilde's wit and insights into the manners of the day relate so well into the way we are today, with people trying to hide who they really are.' Described by its author as being 'by a butterfly for butterflies' and is subtitled 'A Trivial Comedy for Serious People', it was first performed on St Valentine's Day in 1895 and was to be Wilde's last play.
Although not performed until April, the play is already cast with rehearsals taking place straight after the end of the run of Dunsinane. 'We had a really good turnout at our auditions,' explains Di. 'With handbags at the ready the part of Lady Bracknell was hotly contested, as were the parts of Cecily and Gwendolen. The men enjoyed their auditions for Algernon and Jack – and had great fun finding different ways of delivering Merriman the butler's few lines.'
This is Di's second outing as director, the first being Pygmalion two years ago, though she has extensive experience stage managing with Mask. 'We will be staging it quite traditionally, but we have a fabulous cast – some great actors who are very good at physical comedy – so we are going to have a lot of fun with it!'
The Importance of Being Earnest
The Key Theatre
April 11-14, 7:30 nightly plus 2pm Saturday matinee
---
The Comedy of Errors
Mistaken identity once again causes chaos in one of Shakespeare's earliest plays –due to be cast in March following open auditions.
'The Comedy of Errors was Shakespeare's first comedy,' explains the play's director Matthew Clift, 'and it has a wonderful setting of a Mediterranean island that just seems to scream summer! The play is full of celebration, jubilation and an awful lot of silliness. Perhaps a few of the things we all do in the summer, on our hols, that we don't do at any other time… While it doesn't quite have the subtle humour of his later comedies, it does deliver slapstick, innuendo and some witty word play. It also has an array of hilarious characters to bring to life which I know the Mask actors will attack with some relish!'
Matthew says he feels 'privileged' to be entrusted with the reins of Mask's annual outdoor Shakespeare production, and promises something refreshingly contemporary, whilst remaining true to its roots. 'In a 1598 painting by Henry Peachman that depicts a production of Titus Andronicus, the actors are wearing Elizabethan doublets and hose with a sheet thrown over them to represent togas – their equivalent of jeans and a T-shirt, with only a slight nod to the period they are trying to create.'
The Comedy of Errors promises to be bright and breezy with colourful costumes, not to mention sights, sounds and music that may be very familiar to a modern audience. 'To give you some insight think IBIZA! I realise that could shock and stun some but I encourage you to come along, throw yourself into the world of 'fond fools that serve mad jealously' and, like countless audiences across the centuries, be amazed how relevant and up-to-date Shakespeare is and will continue to be.'
Auditions for the Mask Theatre production of The Comedy of Errors will take place on 12 & 14 March at The Lindens, 86 Lincoln Road PE1 2SN
For more information about forthcoming shows and auditions, visit: www.masktheatre.co.uk
Leave a Reply