Jonathan Drori: Around the World in 80 Plants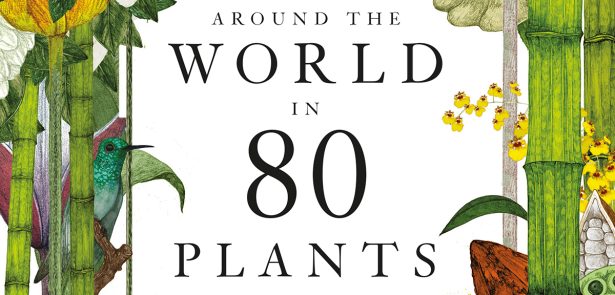 In this lavishly illustrated talk, Jonathan Drori will bring to life the science of trees and plants by revealing how their worlds are intricately entwined with our own history, culture and folklore. From the seemingly familiar to the downright bizarre, each story is full of surprises.
This latest book by Jonathan is an inspirational and beautifully illustrated book that tells the stories of 80 plants from around the globe. From the seemingly familiar tomato and dandelion to the eerie mandrake and Spanish 'moss' of Louisiana, each of these stories is unique. There is even a plant, and this is hard to believe, that seeks out telephone wires and severs them. Some have a troubling past, while others have ignited human creativity or enabled whole civilizations to flourish.
With a colourful cast of characters all brought to life by illustrator Lucille Clerc, this is a botanical journey of beauty and brilliance. Come along and enjoy this botanical extravaganza.
Jonathan Drori CBE is an author and Trustee of The Eden Project and Cambridge University Botanic Garden, Ambassador for The Woodland Trust and the WWF, and Honorary Professor at Birmingham University's Institute of Forest research. Previously he was a Trustee of the Royal Botanic Gardens, Kew and Executive Producer of more than fifty popular BBC TV science series. His TED talks on botany have been seen by millions, and his book Around the World in 80 Trees is a worldwide bestseller in many languages. See jondrori.co.uk
"Brings to life what is all around us if we'd only learn to see. Every page feels like being introduced to an old friend invested with new stories to light up the next few years of comradeship" – Sir Tim Smit, Founder, The Eden Project
"Beautiful to behold and to read" – The Sunday Times
"An arboreal odyssey" – Nature
This event has been kindly sponsored by The Barn Garden Centre, Oundle: www.thebarngardencentre.co.uk
Jonathan Drori: Around the World in 80 Plants
Thursday 28th April 7.45pm
St Peter's Church, North Street, Oundle, PE8 4AL
Tickets £10 (£8), £1 off early bird tickets bought before 21st April, available from the Oundle Box Office, Phoneline open; 10.00am – 1.00pm Mon to Fri: 01832 279086
Online at https://oundlelitfest.org.uk/events/
Enquiries contact
Leave a Reply