Hereward Harmony Bids to Attract Singers – Young and Old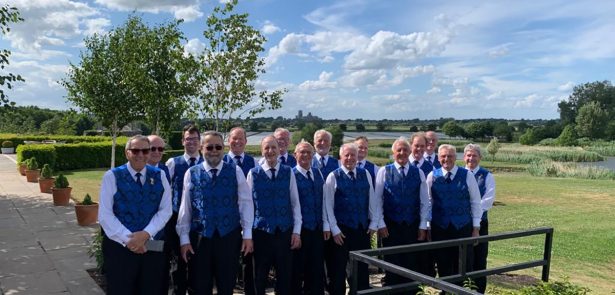 Hereward Harmony, the only male barbershop chorus in Peterborough, is looking for new members and offering a free five-week Learn to Sing course.
Our group was established over 30 years ago and is made up of 25 loyal members who enjoy singing four-part harmony, whilst socialising with great friends. Over the years we have thrilled onlookers in both public and private events, as well as participating in competitions and concerts with our close harmonies. As a group, we learn and perform a wide variety of popular songs such as You'll Never Walk Alone by Gerry and the Pacemakers and When I'm Sixty-Four by the Beatles. We have also supported numerous charities, including Childline, Stroke Association and Alzheimer's Society UK.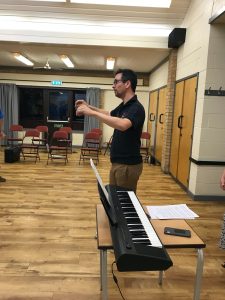 In a bid to captivate others, we have launched a free five-week Learn to Sing course. Rehearsals are weekly, starting on Thursday 6th October 2022 at 7:30pm at Orton Wistow Community Centre. You will be coached by Rob Yarnall, our highly talented music director who will help you to discover which part your voice is suited to: lead, base, baritone or tenor. He, along with our experienced and friendly members, will help you to develop a good-quality sound that you will be proud of. You do not need to read music or have had previous experience in singing to join.
The first part of the evening will concentrate on developing the new singers and learning two songs: Can You Feel the Love Tonight by Elton John and Feelin' Groovy by Simon & Garfunkel. There will be a break, with complimentary refreshments, after which participants will be invited to listen to the chorus sing some of our repertoire as a guide to what we do. You will also receive resources to help you to learn songs quickly between rehearsals.
Our mission is simple, to sing well, make friends and have fun. We extend a warm welcome to anyone who would like to come and see what we do. We can promise you a friendly reception and good insight into barbershop singing. You will not be alone as you will be joining with other beginners.
You have nothing to lose by getting in touch with us, this course is completely free and we only charge a modest £12 per month after your first three months with us. We accept new members throughout the year, so if you are unavailable for these dates, still call us.
To reserve your place now, simply call Vice-Chairman Alan Lund on 07850 007057 or 01733 334233.
All lessons will take place on a Thursday at 7:30pm-10pm, meeting at Orton Wistow Community Centre, Napier Place, Peterborough, PE26XN.
For further information on our chorus check out our facebook account: www.facebook.com/herewardharmony
Leave a Reply