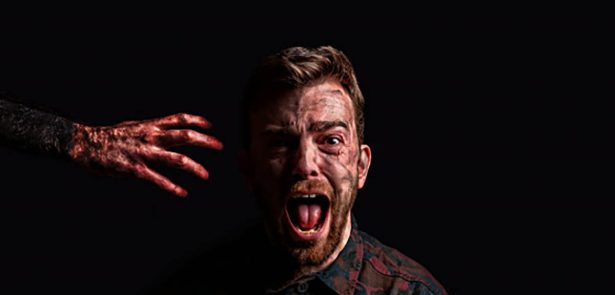 Drawing on a rich heritage dating back to the 18th Century, Stamford Arts Centre is a thriving multi-arts venue that provides the opportunity to experience and participate in a wide selection of art forms from theatre, cinema, music and poetry to sculpture, dance, painting and drawing. This Autumn we invite you to escape the cold, and try something new at your cosy local Arts Centre – we guarantee there is something for the whole family to enjoy!
If you're looking for something to do indoors with the little ones then look no further, we have a wonderful wintery live show as well as workshops coming next month. Tutti Frutti bring Jack Frost and the Search for Winter to Stamford on the 22nd October. This enchanting new play by poet and playwright Joseph Coelho includes important environmental themes, a touch of wintery fun and original live music. With tickets starting at just £8 this is the perfect introduction to theatre.
We also have our new weekly workshop, Creat- tots, taking place nearly every Friday this season. Creat-tots is a fun and varied introduction into theatre, arts and creativity for children and their grown-ups to enjoy together.
If that wasn't enough then local company, Darling Princess Parties, will be here this half term with two princess-inspired workshops. Book now for their Miracle Sisters (Encanto Inspired) and Ice Sisters (Frozen Inspired) sessions on the 25th October. For just £5 per session your little prince or princess can enjoy music, crafts and more.
If you're looking for something a bit spookier this October then look no further, enter a sinister world of fear and hysteria, where iconic horror cinema unravels live on stage in Shock Horror here on the 26th October. This cutting-edge chiller will excite, unsettle and thrill those brave enough to book. This event is suitable for ages 10+, and tickets start at £8.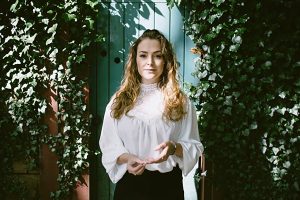 If live music is your thing, then you're in luck! We are looking forward to welcoming Katherine Priddy on the 7th October for what promises to be an engaging, moving and amusing solo concert. Tickets are selling quickly so make sure to book yours now. We will also have performances from the Peatbog Fairies and Orchestra of the Age of Enlightenment.
Great music continues throughout November too, beginning with a concert from the Tim Kliphuis Trio, one of the world's top string groups, on the 4th, followed by the Doric String Quartet on the 5th, local young artist Chloe Lorentzen in the cellar bar on the 18th, and funk soul powerhouse Tom McGuire and The Brassholes in the theatre on the 23rd.
We are thrilled to say that Metropolitan Opera screenings are back this season, starting with Medea on the 29th October with lots of other titles on sale now right up until Die Zauberflote on the 3rd June next year. If opera isn't your thing, then why not check out an NTLive screening? We will be showing The Seagull starring Game of Thrones' Emilia Clarke on the 3rd November, and The Crucible in January.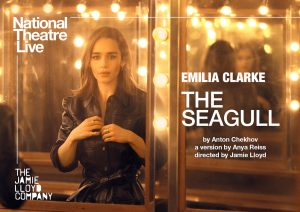 As well as screenings we have a season packed full of regular film showings. After select films you can join Ben Reynolds in the bar for an informal discussion about what you liked, maybe what you didn't like and anything else that was interesting! Join in with the chat or just listen with a drink – check out our website to see what films this applies to.
With all tickets competitively priced and the option of becoming a Friend of Stamford Cinema to gain further discounts, now is a great time to make Stamford Arts Centre your most visited cinema.
For further details about any of our events, or to book tickets, please head to www.stamfordartscentre.com. Or, pop in and see us during our opening hours where you can grab a 'What's on Guide' and chat to our friendly staff who will be happy to offer their recommendations. We hope to welcome you soon.
Leave a Reply