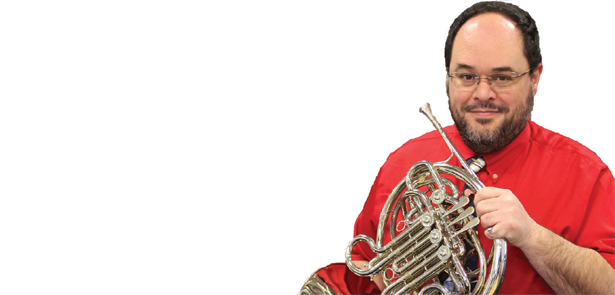 ...and compositions spanning the classical period of music
"The inexhaustible, the wonderful, the sublime Haydn!" In early 1795, at the invitation of the impresario Johann Peter Salomon, Haydn paid his second visit to London presenting six new rapturouslyreceived symphonies, including the famous number 101, "The Clock". From its mysterious introduction, the lively rising opening theme, through the tick-tocking of the slow and minuet movements, to the vigorous finale, it is a truly uplifting work. Now for two prodigies! Mozart was in his 30s when he composed his tuneful 3rd horn concerto. This was the composer's mature period and the three movement concerto shows endearing warmth and tenderness, demonstrating his profound understanding of the mellow qualities of the instrument. Rossini was the greatest opera composer of his age, and of his 40 operas the comic "Italian Girl in Algiers" was one of the most popular, written in 1813 when he was only 21.
The typically witty and tuneful overture starts with a pianissimo pizzicato, passes through angular woodwind themes and is full of orchestral devices and surprises. Mendelssohn sketched out his Symphony no.4 during a tour of Italy in 1831, hence the nickname "The Italian". A work full of dazzling variety and brilliance, the joyful allegro vivace first movement, is followed by an andante impression of a religious procession the composer witnessed in Naples.
The third movement is a graceful moderato minuet, while the presto finale incorporates the Roman saltarello and Neapolitan tarantella dances. Soloist for the Horn Concerto is the one of the orchestra's regular horn players, Tim Rausch. Tim has been playing the horn since he was 13 and studied at both Northern Illinois and Indiana Universities. He has been with the CPSO for four years and has also played for a number of other local ensembles and orchestras. Born in America but now living just outside Peterborough, Tim has been in the UK for six years, working as a computer science teacher of children of US military personnel stationed abroad. Prior to being in the UK Tim lived in Germany for more than 10 years. He is looking forward to playing the Mozart saying "Horn players are very lucky to have several solo works by Mozart. Apparently, the composer had a beer drinking pal who played horn well enough to inspire these works. Of the Mozart horn concertos, the third has the most beautiful melodies".
City of Peterborough Symphony Orchestra ● Queen Katharine Academy ● 8 June 2019, 7.30pm ● Tickets are available on www.cpso.org.uk or at Peterborough Visitor Information Centre at £13.50 (£11.50 concessions). Two children, accompanied by an adult each, go free, others are £5. Tickets usually available on the door.
The concert is sponsored by V&A Vigar
Leave a Reply