Escape rooms – a great escape!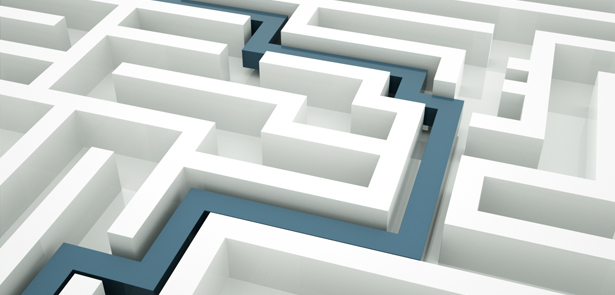 Escape rooms are taking the country by storm, challenging players to use their logic and lateral thinking. They're great fun and an imaginative way to give the grey cells a workout. Now the craze has come to Peterborough thanks to father and daughter team Gary and Amy Raffray opening – and closing – the doors to their Hour Escape Rooms. The Moment catches up with Amy to find out how their new business is faring
We were intrigued when we found out about Hour Escape Rooms. Can you tell us what it's all about?
You and a group of friends, family or work colleagues are placed into a themed room with the aim of trying to escape it within 60 minutes through solving a series of puzzles and clues. All of our rooms have different themes and settings, so the gameplay is different in each room. It's a bit like an extended version of the TV show The Crystal Maze – just without the scorpions!
Who are your typical customers?
The rooms are suitable for anyone aged 13 upwards, although the gameplay is really designed for adults. It makes you think in a different way, and it's something different to your usual day out of ice skating, bowling or whatever. You have to think logically, so it's mentally stimulating.
THE FOUR ROOMS
Room 1: Dr Paulitious's Lab
It's 3031 and the world is suffering from a new strain of Bubonic plague that is resistant to all medicines. You need to get some of the original strain to create a new antidote and have travelled back in time to 1888 to retrieve the last vial known to be stored in Dr Paulitious's Lab. The time portal only remains open for 60 minutes. You must find where the vial is hidden and bring it back so the scientists can extract the original DNA.
You've only been open since the start of summer and have already established Hour Escape Rooms on TripAdvisor as number one for fun and games in Peterborough.
We're thrilled with the response. By the end of November we'd had over 700 bookings, with more than 3,000 people coming through our rooms. We are really proud of all the hard work and effort that we've put in, as we can clearly see people are enjoying themselves judging by the reviews on Facebook and TripAdvisor.
That's fantastic; it's almost surprising no one thought to bring this to Peterborough sooner! How did you guys come across the idea?
My dad completed an escape room in Bristol and really enjoyed it. He saw there wasn't an age barrier and that it brought everyone together because it's a great team-building exercise. He knew there was nothing like that in Peterborough so he asked me what I thought of the idea and whether I thought it could work. I thought it had real potential. At the time I was just graduating from uni, so it came at the perfect time and we decided to get it started.
How did you come up with the ideas for each room?
Lots of brainstorming and sharing of different ideas! We narrowed down what we felt would make quite cool themes then picked the best for our first themed room. And from there we built it up.
THE FOUR ROOMS
Room 2: Airlock
You have been in space for 176 days and are returning home having completed your space mission. Your crew comes across an abandoned spacecraft and decides to investigate. While exploring the space craft is hit by a meteor strike that breaches the hull. All areas are now on lock down. Trapped in the space lounge, you need to find the manual override code to get to the escape craft. But the oxygen levels in the room are beginning to decrease and you only have 60 minutes to find the code before the oxygen levels are depleted.
Presumably the storylines are different to other escape rooms across the country?
There are some themes that many escape rooms tend to have. One of our rooms is set in a lab, and I know that there are other lab-themed escape rooms out there. But the storyline is certainly unique. In our lab, for example, you need to find a vile of bubonic plague. So there's a similar theme but the storyline is completely different.
Talk us through the themes for the other rooms.
We have four rooms in total. The lab room I just described is called Dr Paulitious's Lab and is set in Victorian Edinburgh. The second room is called Airlock. It's set in a spacecraft that's been hit by a meteor. You've got to find a code so you can get to the escape craft. Rooms three and four are identical, which means teams can compete against each other. The theme for these rooms is the Second World War, with teams working to deactivate a bomb, hence its name Timebomb.
If 60 minutes is the maximum time players have to escape, what's the quickest time a group has managed?
The times vary for each room because they have different levels of difficulty. It also depends on the party size and their experience. The quickest time for Dr Paulitious's Lab was 29 minutes, but that was by a team that had completed more than 100 escape rooms! Another group escaped that room in 30 minutes, but then they couldn't escape Airlock. For Airlock our quickest time is 40 minutes and for Timebomb, our hardest rooms it's 43. Generally we'd expect teams to escape in anything from 45 minutes to an hour. But it all depends on your experience, the number in your group and, of course, your understanding of the puzzles and riddles within the rooms.
THE FOUR ROOMS
Rooms 3 and 4: Timebomb
It's 1940 and Europe is under siege. The resistance needs the instructions to deactivate a bomb that has been placed in their underground headquarters. But in their quest for devastation they have inadvertently left a trail of clues which leads to the secret code. There are 60 minutes left before the bomb explodes and you must find the instructions and deactivate the bomb to prevent chaos. Rooms 3 and 4 can be booked and played at the same time, two teams in competition with a minimum of five players in each room.
So there are cryptic elements to the rooms that require a certain degree of lateral thinking?
Yes, thinking outside the obvious. But then sometimes the obvious is right in front of you and it's simply about reading the instructions properly!
Is there an advantage to working together as a larger group?
It depends. For example, Dr Paulitious's Lab, our easiest room, is not in a particular order – it's not very sequential – so people can work on different things at the same time, which is where the ability to get those quicker times comes in. The majority of teams of five or six, say about 90%, manage to escape. Airlock is a lot more sequential, so you have to work a little bit more as a team to move on to the next step. And then we've got our Timebomb competition rooms, which are our most sequential, so that unless you guess a code, you can't really move on. But there's so much to do in the room that people can always be working alongside each other on something.
Are the competition rooms popular with companies looking for an unusual team-building exercise?
They're really popular with companies because you can pit teams head-to-head, which creates a fun element. We've had lots of different companies come through already, everyone from Papershrink to Abax UK.
What if there's just a few of you?
Dr Paulitious's Lab is suitable for two to six players, so a couple could come in and have exclusive use of the room. In fact, we've had a number of couples come in for a date night, which makes for an imaginative night out!
You've currently got four rooms. Are there plans to introduce any more, or revamp existing rooms with a new storyline?
We're hoping to change Airlock within the next month or two. A lot of planning goes into creating each new room and we're in the process of bringing fresh ideas into the design. Dr Paulitious's Lab is hugely popular, so we're just monitoring that for now. And we've had such a positive response from Time Bomb. They'll be changing, but later on this year or next.
The response Hour Escape Rooms has had so far is remarkable. It's a genius idea.
We're thrilled by the response and love how quickly Peterborough residents and visitors have taken to the idea. It's got all the elements of a fun day out and we're ready to challenge more players to break out and escape to freedom!
Hour Escape Rooms 6F Forward House, Aston Business Park, Shrewsbury Avenue, Woodston, Peterborough PE2 7BF. 01733 371773, www.hourescaperooms.co.uk Gift vouchers available.

Leave a Reply