Varna International Ballet and Orchestra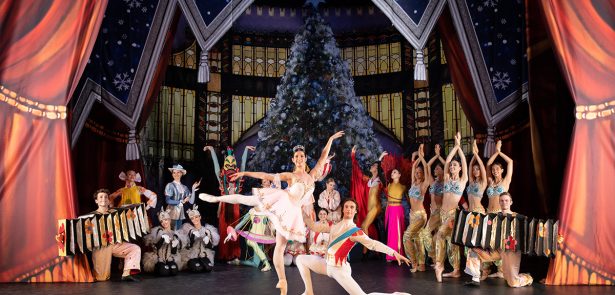 This winter, the Varna International Ballet and Orchestra makes its first ever visit to the UK. The prestigious Bulgarian company, which celebrates its 75th anniversary in 2022, will tour the country for three months with four hugely popular classical ballets: the romantic Swan Lake, set to Tchaikovsky's ravishing score; the comic Coppélia, about a doll brought to life; the tragic Giselle, in which love continues after death; and festive favourite The Nutcracker, featuring an enchanted journey on Christmas Eve.
Varna's Artistic Director Daniela Ivanova-Dimova, and soloists Claire Gillard and Vittorio Scolè, speak to Marianka Swain about their excitement ahead of their arrival at the New Theatre Peterborough on March 10, 2023.
Why is Varna so renowned in the ballet world?
Ivanova-Dimova: It's the second town in Bulgaria, a beautiful pearl on the Black Sea Coast, and in 1964 we created the world's first international ballet competition in Varna. Many famous ballet stars from around the world have come to compete – like Mikhail Baryshnikov and Sylvie Guillem. Now, our troupe is really revered in Bulgaria, and many young international ballet artists are eager to come and work here.
How big is the touring company?
Ivanova-Dimova: We have about 40 dancers – that means that we can ensure, in any situation, we can continue on and give the audience a great show. We also have an orchestra with about 25-30 musicians.
Scolè: It makes such a difference having the orchestra with us. I feel it in my heart: the music and dancing are together, they are one. You might be scared before you go on stage, but when the orchestra plays you get this feeling that's impossible to explain: it's like a dream. We are carried away, and I hope people watching are too.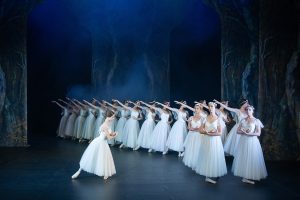 Are these good ballets for first-time or family audiences?
Ivanova-Dimova: Oh yes. There is nothing better than The Nutcracker to introduce the Christmas season – that's the perfect show for families.
Gillard: Definitely, The Nutcracker is full of interesting characters and has a huge Christmas tree. But all of these ballets are really accessible. There's nothing better than seeing children in the audience with smiles on their faces. When I was a little kid, my mum always took me to Swan Lake, and I'd say 'Oh, Mum, when I grow up I want to be a swan.' Now I am! I'm so thankful to be on stage, hopefully with other little kids looking up at me and having that dream.
Scolè: It's our job to carry people with us when we're up on stage – to tell them the story through
our dancing. It's like sharing a fairy tale. I remember when I was younger, how exciting it was going to the theatre at Christmas time. I think parents and children, everyone who comes, will have an amazing time.
Finally, what do you think audiences can expect from a Varna ballet?
Gillard: They're going to really like our company because we're just full of energy; we're so thrilled to travel around the UK bringing our ballets to new audiences, and we have a great connection on stage between all the dancers. I think they'll feel our passion and our joy.
Scolè: You don't need to understand all the ballet technique or the history. We're bringing stories with princes and princesses that little kids will love, as well as beautiful dancing, costumes, music: everything you need to have a magical time.
VARNA INTERNATIONAL BALLET – GISELLE
The most poignant of all classical ballets is filled with dramatic passion in a chilling and heart-rending tale of love, treachery and forgiveness from beyond the grave. The moving story of delicate Giselle and her aristocratic but duplicitous lover Albrecht is set to a glorious score. From the visual splendour of the rustic villagers happily gathering the harvest at the start of the story to the eerie moonlit forest haunted by beautifully drifting spirits, this production is unforgettable.
VARNA INTERNATIONAL BALLET – THE NUTCRACKER
This most famous of fantasy ballets for all the family begins as night falls on Christmas
Eve. As snowflakes fall outside, the warm glow of the open fire sends flickering shadows across the boughs of the Christmas tree and all the presents beneath. When midnight strikes we are swept away to a fairy-tale world where nothing is quite as it seems; toy dolls spring to life, the Mouse-king and his mouse-army battle with the Nutcracker Prince and we travel through the Land of Snow to an enchanted place where the magic really begins…
NEW THEATRE PETERBOROUGH
46 Broadway, Peterborough, PE1 1RS
01733 852992

newtheatre-peterborough.com
Leave a Reply