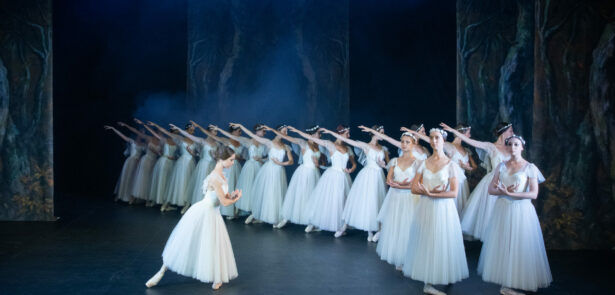 "Please send me your last pair of shoes, worn out with dancing as you mentioned in your letter, so that I might have something to press against my heart." - Johann Wolfgang von Goethe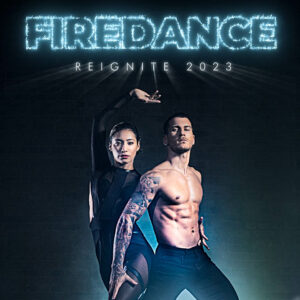 FIREDANCE 2023
THU 23 FEB
The rhythm, the passion, the chemistry reignites for 2023!
Strictly stars Karen Hauer, Gorka Marquez and their scintillating cast return with FIREDANCE, featuring fresh flavours and super-charged choreography.
Join the stars in a captivating dance off inspired by Romeo & Juliet, Moulin Rouge, Carmen, West Side Story and featuring an eclectic mix of latin, rock and pop music from artists such as Camilla Cabello, Jason Derulo, Gregory Porter, Gypsy Kings, J.Lo, Marc Anthony and many more.
With sizzling dancers, mesmerising fire specialists and a sensational live band, FIREDANCE will ignite passion as we turn up the heat for 2023.
Most famously known for his appearances on BBC's Strictly Come Dancing, Gorka's outstanding talent and charisma has made him a big favourite with TV viewers. Gorka's flare for dancing started from a very young age. He attended Ballroom and Latin classes and quickly became one of the top dancers in Spain, representing his country all over the world. Later he decided to reach out to theatre, performing in the world- famous production of Burn the Floor.
Karen Hauer was born in Venezuela and brought up in New York. She is best known in the UK as the longest-serving pro dancer on Strictly Come Dancing. Karen has an amazing presence on stage and is one of the most expressive and charismatic dancers on the current dance scene. Karen received a scholarship to attend The Martha Graham School of Contemporary Dance where she learned her craft. She was crowned World Mambo Champion in 2008.
VARNA INTERNATIONAL BALLET – GISELLE
FRI 10 MAR
The most poignant of all classical ballets is filled with dramatic passion in a chilling and heart-rending tale of love, treachery and forgiveness from beyond the grave. The moving story of delicate Giselle and her aristocratic but duplicitous lover Albrecht is set to a glorious score. From the visual splendour of the rustic villagers happily gathering the harvest at the start of the story to the eerie moonlit forest haunted by beautifully drifting spirits, this production is unforgettable.
Founded in 1947 and currently celebrating their 75th anniversary, the critically acclaimed Varna International Ballet comes to the UK for the very first time. Renowned for its award-winning soloists and magnificent corps de ballet, the company has been delighting audiences for decades at home and abroad with its performances of the highest quality.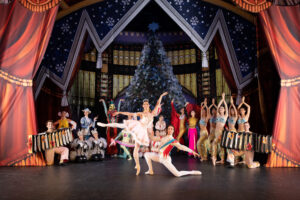 VARNA INTERNATIONAL BALLET – THE NUTCRACKER
SAT 11 MAR
This most famous of fantasy ballets for all the family begins as night falls on Christmas Eve. As snowflakes fall outside, the warm glow of the open fire sends flickering shadows across the boughs of the Christmas tree and all the presents beneath. When midnight strikes we are swept away to a fairy-tale world where nothing is quite as it seems; toy dolls spring to life, the Mouse King and his mouse-army battle with the Nutcracker Prince and we travel through the Land of Snow to an enchanted place where the magic really begins…
ART OF BELIEVING | FLAMENCO
THU 23 MAR
Experience vibrant and authentic flamenco music and dance from the spectacular Daniel Martinez Flamenco Company. The production Art of Believing recently won the prestigious Herald Angel Award and is bursting with truly stunning flamenco music, bringing to Peterborough the passion and fire of Andalucia.
Composer and flamenco guitarist Daniel Martinez presents his unique musical production, where the audience will enjoy a rich variety of flamenco styles; from the intense emotion of a Seguiriya to the joyful sounds of an Alegria. The show hosts an exceptional group of musicians; flamenco singers, guitarists, a bass player, a violinist and a dancer, joining Daniel in a must-see powerful flamenco performance bursting with passion and authenticity.
Art of Believing debuted in Edinburgh's Royal Lyceum Theatre in October 2017 and due to the show's tremendous success, the Daniel Martinez Flamenco Company is currently touring the country, selling out theatres, guitar and arts festivals across some of the UK's biggest cities.
Art of Believing promises to be a truly memorable performance, bringing a taste of pure flamenco and outstanding musicianship to Peterborough's New Theatre.
Vibrant and exciting, this is an unmissable flamenco experience.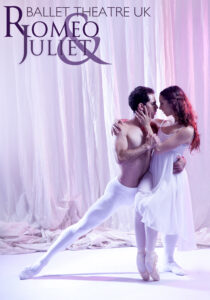 ROMEO AND JULIET
SAT 25 MAR
Join Ballet Theatre UK with their passionate portrayal of one of the world's greatest love stories, Romeo and Juliet.
Returning by popular demand, this theatrical production tells the tragic tale of star-crossed lovers with astonishing grace and heart-breaking intimacy.
During the opulent Capulet's ball our lovers meet, sparking a fateful series of events. We follow the young couple as they experience the greatest of romances to their tragic final embrace.
Stunning costumes and innovative stage sets transport you to Renaissance Verona where our tragic tale unfolds of the Capulet and Montague families. From the balcony scene's elated pas de deux to the lovers' heart-breaking ends, Romeo and Juliet promises to be an audience favourite and the highlight on the calendar.
GIOVANNI PERNICE – MADE IN ITALY
THU 13 APR
Strictly Come Dancing 2021 champion and dance heart-throb Giovanni Pernice invites you to join him on a journey to his homeland for his brand-new 2023 production of Made in Italy.
Joined by an outstanding ensemble of some of the best dancers and singers from the Ballroom and theatre world, this show promises to be a fantastic night out! This Italian themed show features an incredible soundtrack, stunning choreography and beautiful costumes. But be warned… in Italy, it can get HOT HOT HOT!!!!
There are a limited number of VIP tickets available which includes show ticket, plus a pre-show meet & greet with Giovanni, a signed print, VIP lanyard and photo opportunities. The VIP meet and greet is PRE-SHOW, 90 minutes before the performance is due to start. All VIP ticket holders must arrive at least 10 minutes before the meet and greet start time, as latecomers may not be permitted.
NEW THEATRE PETERBOROUGH
46 BROADWAY, PETERBOROUGH, PE1 1RS
01733 852992

newtheatre-peterborough.com
Leave a Reply