A selection of cinematic treats at Stamford Arts Centre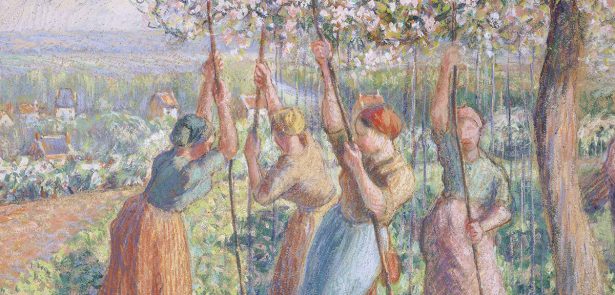 The arts centre in Stamford has been screening films in its intimate auditorium for nearly 28 years and is back in full swing after the lockdowns, giving the people of Stamford and surrounding area a relaxed and informal alternative to the big multiplexes.
Theatrical screenings such as National Theatre Live's Henry V starring Games of Throne's Kit Harrington is at the Art Centre on Thur 21 April at 7pm. He plays the title role in Shakespeare's thrilling study of nationalism, war and the psychology of power.
You can enjoy An Evening with Bill Murray on screen on Weds 27 April at 7pm, spanning from Bach to Van Morrison, Whitman to West Side Story, the wildly entertaining, humorous, and deeply touching program is infused with the one-of-a-kind charm of Bill Murray.
For those who love dance, Northern Ballet's magical show Merlin will be screened Sun 1 May at 2pm. Inspired by the story of the mythical wizard, Merlin will take audiences on a sweeping epic adventure of heartbreak, hope and more than a little magic.
Let the beautiful artwork of Camille Pissarro engulf you as you are given an exclusive view of the life and work of the Father of Impressionism, an Exhibition on Screen on Tue 24 May at 7pm.
A selection of arthouse, foreign-language and mainstream films make up the programme. You can enjoy a pre-film drink in the evening at our gallery bar, whilst enjoying the latest exhibition by a regional artist or group, or grab a coffee or snack from our kiosk on the way into the movie.
After selected films, the Arts Centre runs a Cinema Speak session where those interested in discussing the film can stay afterwards with a drink in the gallery and talk with like-minded people. These Cinema Speak sessions are hosted by film buff Ben Reynolds. This season, The Worst Person In The World is showing on Tues 3 May at 7.30pm with post-film Cinema Speak. The subtitled film is an absolutely riveting film about life and love – it'll be hard to forget this faultless little masterpiece once it ends. The star of the film, Renate Reinsve, won the Best Actress award at the 2021 Cannes Film Festival.
"One of the best romantic films of recent times" – Awards Watch
Other films to watch out for are After Love on Sat 30 April at 8pm & Tues 3 May at 5pm. This is a beautifully sensitive film about a British woman who has taken the Islamic faith and after years of contented married life in Dover with her ferry-captain husband discovers a side to his life that, following his sudden death, is scarcely imaginable. Travelling to Calais the woman is soon embroiled in a gripping family drama that tests every fibre of her being after the loss of her husband, her marriage, and possibly love itself. The film is a BAFTA winner of Best Actress for Joanna Scanlon's extraordinarily committed performance.
A newly restored release by the great Swedish director Ingmar Bergman, Cries and Whispers, is screening on Thur 5 May at 7.30pm. It is one of the most visually stunning period films of all time. Filmed in saturated colours that are as ravishing and chilling as the dramas they record, the story concerns two sisters returning to their rural family home to attend to their dying sibling. But as they wait for the inevitable, troubling memories and long-suppressed emotions rise to the surface in a series of harrowing and sensuous vignettes.
"Dreamlike and surreal this movie impacts directly upon the soul, not the mind" – Reel Views
Mainstream favourites will be Operation Mincemeat starring Colin Firth and an array of British actors which plays from 6–10 May, with a captioned screening for the hard of hearing on Fri 6 May at 5pm. Downton Abbey: A New Era is screened from 16–31 May with many times available. The much-anticipated cinematic return of the global phenomenon of Downton Abbey reunites the beloved cast as they go on a grand journey to the south of France to uncover the mystery of the Dowager Countess' newly inherited villa. Stunning locations, wonderful costumes, witty dialogue and Maggie Smith (87 and still in fine form) combine to deliver a quite wonderful film and a chance to put aside our day-to-day cares. The legacy definitely continues.
Tickets for Stamford Arts Centre can be booked online www.stamfordartscentre.com or by telephoning 01780 763203.
Leave a Reply