Christmas with Stamford Arts Centre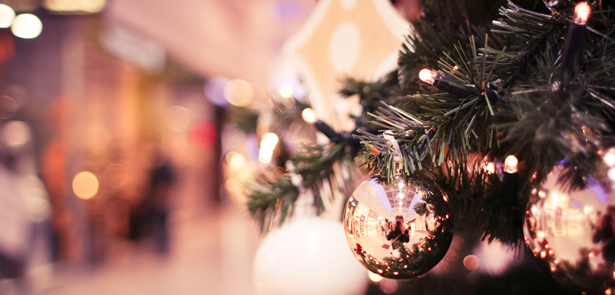 Stamford's busy, lively arts hub puts entertainment, culture and discovery at the heart of the community – and never more so than at Christmas! Here's what they have in store for audiences this festive season…
Woven Chords Acapella Christmas
Friday, 16 December, 8pm
Getting the festivities started with a bang, it's Stamford Arts Centre's very own in-house choir, a highly talented and motivated set of amateur singers who never fail to please a crowd. This year, the group offers a magical mix of Polish, Catalan and classic English carols, both traditional and contemporary, plus some new American gospel spirituals and sweeping Italian ballads. An evening not to be missed!
A Brief History of Christmas
Sunday, 18 December, 7.30pm (St John's Church, Stamford)
A hilarious, musical whistle-stop tour of the traditions surrounding Christmas with acclaimed musicians Chris Green and Sophie Matthews (plus special guest Jude Rees). It promises to be hugely entertaining – and you might just learn a thing or two!
Christmas Workshop
Monday, 19 December, 10am and 1pm
A wonderful family event that everyone can enjoy! Carol singing and making decorations for the tree, with crafty treats to take home afterwards.
The Albion Christmas Band
Wednesday, 21 December, 7.30pm
Christmas wouldn't be Christmas without the Albion Christmas Band! Featuring the combined talents of Simon Nicol (Fairport Convention), Kellie While (Albion Band) Simon Care (Edward II) and the Guvnor himself, Ashley Hutchings, this show takes you on a guided tour through the Christmas customs of Britain.
Snow White and the Seven Dwarves
Friday, 6 to Monday, 9 January 2017
An all-singing, all-dancing traditional Christmas panto, brought to you once more by those talented folk at Polka Dot Pantomimes. Snow White has escaped her evil stepmother, but who will she find to befriend her in the forest…? Suitable for all the family, it's the perfect way to keep the Christmas magic going a little longer.
Stamford Arts Centre
27 St Mary's Street, Stamford
Box office: 01780 763203
www.stamfordartscentre.com
Leave a Reply