Calling all Peterborough and Stamford actors!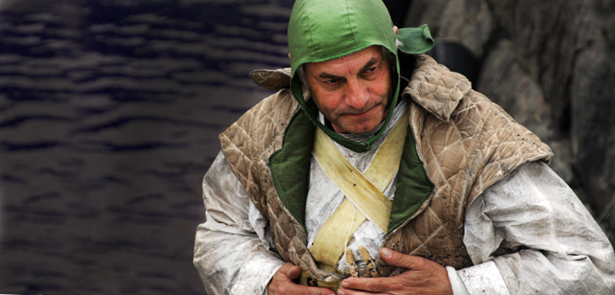 Are you a fan of the Bard? Ever fancied treading the boards? Or would you like to help put on an amazing production? Then the Stamford Shakespeare Company wants to hear from you
After another highly successful season, with more than 32,000 people enjoying a performance at the Rutland Open Air Theatre, the Stamford Shakespeare Company is looking ahead to 2017. Next year promises to be just as busy, with three performances to keep audiences entertained throughout the season, which runs from 6 June to 26 August.
A dream opportunity
First up is A Midsummer Night's Dream. No Shakespearean play offers such a feast of magic, humour, music and spectacle. The second Shakespeare classic for 2017 is Much Ado About Nothing, bringing to life the hilarious antics surrounding the legendary love duel of Beatrice and Benedick.
Plenty of choice…
The Company's third play is Hobson's Choice, Harold Brighouse's classic comedy from the cobbles of Lancashire. The Company is actively seeking actors for these plays. Auditions take place over the weekends of 24-25 September and 8-9 October and everyone is welcome, no matter what their previous experience. All that's needed is passion and dedication.
Join the team
The opportunity to be part of a production at Tolethorpe Hall is a real privilege. As an actor you have the joy of a four-week run of performances which, though demanding, has many rewards: performing on stunning purpose-built sets, wearing beautiful custommade costumes, standing on a stage like no other, in front of 600 people a night. What more could any aspiring actor wish for? It's not just actors who are needed. The success of every season depends on many more people, all contributing an enormous amount of hard work to produce the three plays.
Get involved
So if you're not keen on being on the stage, why not get involved backstage, or perhaps help with sound and light operation? And then there's the wonderful wardrobe department of dedicated volunteers producing hundreds of fabulous costumes for each season. It's all hands on deck – and off – for 2017. Get involved and have a lot of fun in the process.

Stamford Shakespeare Company
■ For more information on the Company and its performances visit: www.stamfordshakespeare.co.uk ■ Find out more about auditions by calling Lynnette Ford on 01780 754381 (Mon – Fri). ■ Anyone interested in joining the technical team should contact theatre manager David Fensom on 01780 480216 (Mon – Fri). ■ Or if you're interested in joining the busy wardrobe department get in touch with Anne Mason on 01733 232661.
Leave a Reply