The Peterborough Revellers present Bonnie & Clyde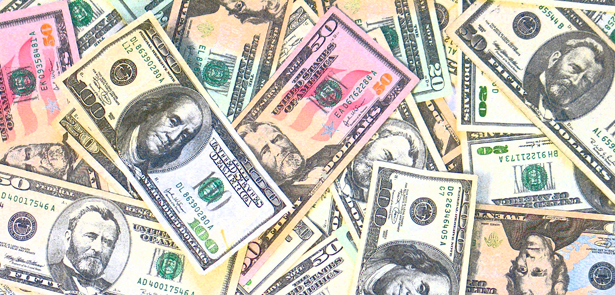 It's a busy summer for Stamford – and a raucous one – as Bonnie & Clyde head into town with all guns blazing!
The Peterborough Revellers, whose past musical extravaganzas include Oliver, Annie, Return to the Forbidden Planet, A Little Night Music, Carmen and, most recently, Follies are heading to Stamford's Corn Exchange Theatre to wow audiences with the area premiere of Bonnie & Clyde – the musical.
This will be the society's first venture into Stamford, with performances from Thursday 22 to Saturday 24 September at 7.30pm. On Sunday, 25 September there's a matinee performance at 3pm with the customary before-show carvery available in the theatre's restaurant for those wanting to make a day of it. The musical was nominated for Best New Musical plus two Tony Awards.
Winning score
The music itself is best described as eclectic, with rockabilly, blues and gospel music all featuring in the score. Written by Frank Wildhorn and Don Black, the storyline centres on the true-life couple of Bonnie Parker and Clyde Barrow, two infamous outlaws who gained folk hero status during the Great Depression.
The story behind the songs
Their relationship is probably the most bizarre real-life love story ever told, with Bonnie dreaming of a life in the movies and Clyde wanting to live life to the full, whatever the consequences. Clyde is on the run after shooting a deputy while escaping from prison with his brother Buck. He meets Bonnie by chance and they fall in love at first sight, agreeing to pursue both of their dreams: his of never having to worry about money and hers of fame and the fortune that goes with it. They continue a life of robbery and crime then during a raid on a grocery store Clyde shoots another deputy. The pair remains constantly on the move, frequently changing cars to avoid recognition, and extending their crime spree to include bank robberies. Eventually, during a shoot-out with the authorities, Buck is mortally wounded. The end inevitably arrives for Bonnie and Clyde when they are ambushed on their way to visit their parents.
The Peterborough Revellers
The talented Revellers' cast performing this energetic version of Bonnie & Clyde includes favourites Helen Naylor as Bonnie, Mark Freeman as Clyde (pictured) and Clive Read as the Preacher. The parts of Young Bonnie and Clyde are being taken by newcomers – brother and sister, Danny and Kitty Johnson. The show is directed by Sue Read with choreography by Joanna Linford who is also playing the part of Blanch Barrow, while the wife of Clyde's brother Buck is played by Sean Flynn. The Musical Director is John Dolby. Theatregoers can expect a lively performance worthy of a raucous night out!
Bonnie & Clyde Tickets cost £12.50 (concessions £11.50) and can be purchased direct from the Stamford Corn Exchange: 01780 766455 or online at www.stamfordcornexchange.co.uk  
Leave a Reply