Bill Bailey: "Comedy has a way of unpicking a lot of the complexity of modern life…"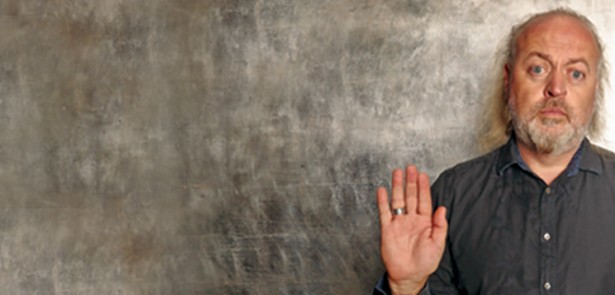 Britain's best-love rambling man, Bill Bailey, comes to Peterborough Arena on 4 June – and this time it's personal. Felicity Evans spoke to him...
Can you tell us a bit about what you have in store for audiences with this new tour?
Sure, absolutely. Like many of my shows it has a combination of stand-up and musical pastiches of current pop hits, pop stars, and music that's perhaps not quite so popular or well-known. Stories, jokes, anecdotes, traveller's tales, too – but what's slightly different about this show is that there's less of the hi-tech spectacles that some of the shows have become in the last couple of years, with film, animation, graphics. I made a conscious decision not to have all of that in this show, it's much more personal, about personal recollections, family, stories, holidays that go wrong – the stuff of day-to-day life, the stuff of… of me, really. Me going to see Paul McCartney, meeting him and being completely overawed; going to a One Direction concert… going to the Northern Lights and it all going disastrously wrong. In the first half, it's very much about a notion of 'what is happiness?' and I pursue that pretty much to the nth degree.
So, there's a lot more about me in it, there's a lot of what I think about the world and the state we're in – a sort of limbo, that's where the title comes from. We're in a state of unease, the world's heating up, what about the state of the Union, our relationship with Europe, with the rest of the world? Is social media a good thing, a bad thing? Does it make us more connected or less? It's about a lot of the things that worry us on a day-to-day basis. The title says a lot, too, about where I am in my life. I've reached my half-century and thought it was time to pause and have a look back. So there's a bit of recollection there, and a comparison between how you think things are going to turn out and how they actually do – there's the global context, for example when I was a kid I thought that by now all diseases would be eradicated and we'd be living in peace and harmony, but it hasn't quite happened like that. And there's the personal element, how do we perceive our lives to be now, what if this had happened, what if that had happened?
It sounds to me as though this is about being, as much as anything else, at a very confident stage in your life. Not only have you decided you're going to fill arenas with a hugely scaled-back show, you're happy to introduce serious, thought-provoking material into a comedy show.
Yes, that's right. By now you'd hope you can think up funny things – that's something of a given! I looked at the material and thought, 'what do I really want to talk about?' And when I talk about going to see a concert, or what I think about something, actually to be honest, to really try and get to the real truth of how you feel and what you think – because we live in such an overheated atmosphere of social media, where it's either 'thumbs up' or 'thumbs down'. YouTube: thumbs up thumbs down; Facebook: like or unlike – it's very unsubtle, crude. And actually, we're not like that, as creatures we're very contradictory: we sort of like something, we don't like something but we like that little bit about it. So that's what I'm trying to aim for. Comedy has a way of unpicking a lot of the complexity of modern life, in a way that is accessible but also hopefully funny and in a way that people can relate to. I think that's what I'm aiming to do with this show. But yes, as you say, with the benefit of many years experience, I feel that maybe I can explore maybe more unusual areas… the areas where you might not expect to find comedy.
You're a classically trained, highly experienced musician – do you ever feel tempted to just pack in the comedy, even for a bit, and give yourself over totally to music?
A few years ago I had the opportunity to do just that, and that was to perform with the BBC Concert Orchestra, and Anne Dudley, and to work on a music show. What I do combines comedy and music, but it's a combination of equal parts. I have a great love for music and have done for as long as I can remember; some of my happiest memories are sitting tapping out a tune on the piano with my mum. But equally, I have a great love of words. I think that this show manages to combine the two. And every time I think about doing purely a music show I think, yes, but how do I describe it all? How do I introduce each section? I love playing music, but I also love a well-turned phrase, a visual image conjured up by words alone. So if I were to do a music show – and I would love to do that – it would have to be in the context of an introduced piece.
One of my ambitions was to do a show, The Remarkable Guide To The Orchestra, which was a version of A Young Person's Guide To The Orchestra, a very stiff and rather formal thing. And I always thought when I went to concerts that I wanted a bit more out of it, I wanted the conductor to stop and say: 'in this next section, you'll hear the answering phrase in the strings that's just been set up in the woodwind.' That would enhance my listening experience, and it's something I feel I have a peculiar facility to do.
What have you seen recently, that you've enjoyed?
The last thing I went to see was The Mikado at the London Coliseum, the Jonathan Miller production, and I also went to see The Play That Goes Wrong – I took my son along and he really enjoyed it!
So, what's next for you? And does it involve another series of Black Books?
Aha! I don't know! I don't think so, you'd have to try and prise Dylan [Moran] out of his Edinburgh hideyhole first! I'm probably going to make another wildlife/history documentary about another explorer, after the Wallace one went so well, and which I was really pleased with. And then maybe, hopefully, a comedy sketch show towards the end of the year, a short film with some animation. Always my problem at school was not knowing what to focus on, I was always being asked what I wanted to do!
BILL BAILEY: LIMBOLAND
SATURDAY, 4 JUNE, 8PM
PETERBOROUGH ARENA EAST OF ENGLAND SHOWGROUND, PETERBOROUGH 
01733 363500
WWW.PETERBOROUGH ARENA.COM
Leave a Reply