Exciting 2022 season ahead for theatre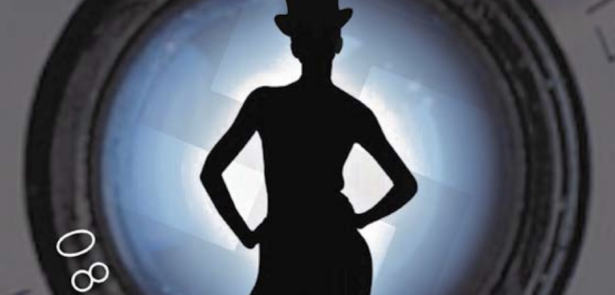 Shoestring Theatre Company launch their 2022 season at Stamford Arts Centre with I Am A Camera by John van Druten.
This play went on to inspire the musical Cabaret and was initially inspired by Christopher Isherwood's The Berlin Stories. It centres around Isherwood's life during the time he spent in Germany during the 1930s and the action takes place in the bed-sitting room of Fraulein Schneider's lodging house in Berlin.
The play confronts subjects such as unwanted pregnancy and racism, and is a telling reflection of history and life between the wars in Berlin. For the most part it concerns itself with the mercurial, irresponsible moods and extravagant attitudes of Sally Bowles. The plight of the German Jews in the 1930s is revealed though the sub-plot involving the romance between a closeted Jew, Fritz Wendel and a Jewish heiress Natalia Landauer, under the watchful eye of anti-Semitic landlady, Fräulein Schneider.
The title is a quotation taken from the novel's first page: 'I am a camera with its shutter open, quite passive, recording, not thinking'. Christopher Isherwood is the 'camera' of the title.
When we first meet Sally she is mercurial – a creature of extravagant attitudes, given to parading her vices, enormously confident that she is going to take life in her stride. She is fond of describing herself as an 'extraordinary interesting person,' and she is vaguely disturbing. As the play progresses the audience becomes entangled in the almost unbearable reality of this girl.
'Van Druten's play is striking, intelligent and steadily arresting… A subtle and rewarding drama…'
—NY Post.
This masterful depiction of life in Berlin between the wars won the New York Drama Critics Circle award for Best American Play in 1952. The play pitches its characters into a world of romance, anti Semitism, loss, longing and vulnerability – all against the backdrop of Hitler's rise to power. (The play is based on the same book as the musical Cabaret.)
Shoestring – the resident theatre company at Stamford Arts Centre – have an exciting, challenging, uplifting and entertaining season ahead for 2022 with the thought provoking Blackbird by David Harrower in June, the witty California Suite by Neil Simon in September and the hilarious comedy Rules for Living by Sam Halcroft in December.
Theatre goers are guaranteed a rich and varied 2022 from Shoestring Theatre with much to enjoy, enlighten and entertain all of us.
I Am A Camera runs from 8 – 12 March at Stamford Arts Centre.
Tickets ( £12, £10 conc.) are available now from the Stamford Arts Centre.
Box Office – 01780 763203.
Leave a Reply