Helping to support affordable warmth in Peterborough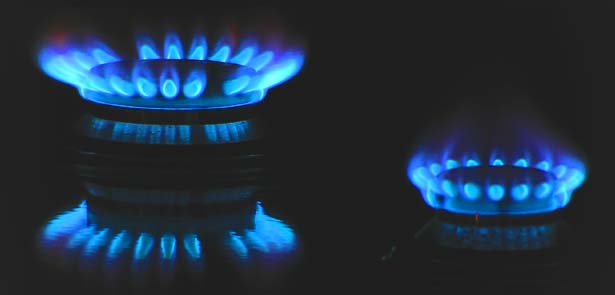 Once the Christmas festivities are over for another year, paying for fuel bills can become a real headache, with money tight at a time when household heating bills are high. Not to worry though – the independent charity Peterborough Environment City Trust is here to help!
Fuel poverty doesn't often come up as a topic of conversation, but paying for energy bills can be a real area of concern for families across Peterborough.
The basic definition of fuel poverty is when someone cannot afford to heat their home to an adequate temperature to maintain health and wellbeing – the NHS recommends a temperature of between 18-21!C. Fuel poverty affects more people than you would first think. For example, in 2013 the number of households in fuel poverty in England was estimated at around 2.35 million, representing around 10% of all households. That's why Peterborough Environment City Trust (PECT) is running Warm Homes Peterborough, funded by the ScottishPower Energy People Trust. This project aims to help city residents save money and improve the energy efficiency of their homes, whilst also lowering the carbon footprint of local communities and conserving limited natural resources.
The service offers free and impartial advice to households in the wards of Paston, Ravensthorpe, Orton Longueville, Orton Goldhay, Orton Malborne and Westwood. Through a home visit, PECT's trained and impartial staff can advise on energy tariffs, available grant funding and positive behavioural measures. Plus residents will receive a free pack containing items to help save energy. Energy bills can seem confusing, but the project can help residents understand what they are paying for and be aware of any potential savings they could make.
'Sometimes switching tariffs can seem a little daunting, so it's nice for people to have a helping hand when deciding what to do,' explains Warm Homes Project Officer Sam Bosson. 'It's great that this project benefits not just the environment but the people of the city too.'
One resident, Mr Withers from Orton Goldhay, recently suffered a period of ill health due to respiratory and cardiovascular problems aggravated by the cold, meaning that it was more important than ever for him and his wife to keep the household warm.
'Our gas and electric spending had been on the rise for some time,' explains Mrs Withers. 'Prior to the visit we hadn't been fully aware of how expensive an Economy 7 electric meter can be if you use the vast majority of your electric in the day time.' Following the project's recommendations the couple are now in line to save around £380 over the coming year.
Warm Homes Peterborough also visited Miss da Silva and her family in their home in Orton Goldhay: 'I had always wanted to exchange my prepayment meters, but with all the demands on my time from work and the kids I'd just never been able to get round to it. Not to mention the stress that might be involved! Having Sam to sit down with me, who had been thorough the booking process several times, was a real help.
'As well as helping with my tariff, the visit really improved my understanding of where the energy is used in the household, with around £100 a year of easy savings to be made. I really would recommend the service to anyone!'
Your local charity Peterborough Environment City Trust (PECT) is an independent and innovative environmental charity helping to create a cleaner, greener, and healthier city of Peterborough and beyond. With more than 22 years' experience working within the city, PECT delivers ground-breaking and innovative projects of local, regional and national significance, enabling change for a sustainable future. For more information and to get involved, visit www.pect.org.uk
Get in touch! To book your free home visit please call 01733 866440 or email For further details, visit www.pect.org.uk/warmhomes
Leave a Reply