Women Leaders Awards 2017: Julie Taylor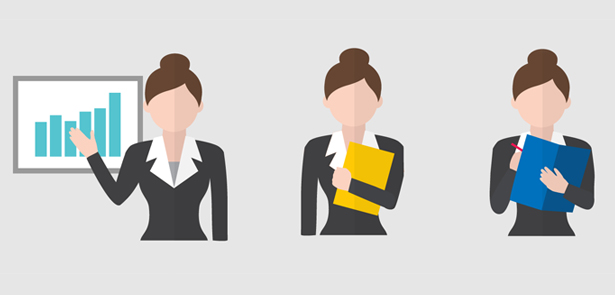 Julie Taylor is CEO of Thomas Deacon Education Trust which oversees three schools, including Thomas Deacon Academy (TDA) where she previously served as Principal. Under her inspirational leadership, TDA progressed from an Ofsted rating of 'inadequate' to 'strongly good' in just four years. In total, the Trust now consists of over 4,000 pupils and around 1,500 staff, making it one of the largest employers in Peterborough. She was nominated in the 'Community Impact – Professional' and 'Public Services' categories of the Women Leaders Awards. Toby Venables talks to her about the nomination and what the awards mean to her.
"It was a really powerful experience…"
Many of the nominees in the Women Leaders Awards had no idea they'd been were nominated. Did you know?
No, I didn't! I was nominated secretly, and then when I got an email through in the summer to say I was a finalist in two categories, I thought it was a marketing ploy and deleted the email! I said to my PA one day: 'Honestly, the lengths some people will go to to get you to buy a table at a dinner!' And he said 'Ah… I was sworn to secrecy, but you actually have been nominated…' When I turned up for the interview, with no idea what to expect, they asked me about something on my nomination form, and I said: 'I'm afraid I haven't even seen my nomination form!'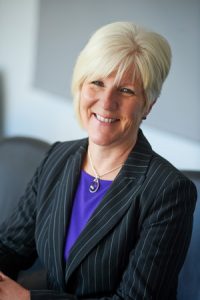 How did you feel when it sank in?
I suppose the thing for me is that even though I do run a business I don't always think of myself as a businesswoman. I started off as an English teacher and have just made my way up the career ladder through teaching. I didn't train as a businesswoman, even though I've ended up being in charge of a multi-million pound business. If you'd asked me five years ago what a CEO did I wouldn't have had a single clue. And when I went on the day of the interviews and saw the calibre of people there I felt very humbled, and very privileged that someone thought I was even worthy of nomination. It was a really powerful experience, actually, meeting so many amazing women.
Many people we've spoken to have echoed the view that just being nominated was special…
Definitely! I don't feel very worthy of it sometimes. I'm just doing my job and trying to do the best I can, but meeting the other women and having the opportunity to speak to them made me realise we really do have some amazing women leaders in this city. The city should hear more about it. You only have to look at City Council Chief Executive Gillian Beasley [a fellow nominee in the 'Public Services' category] and the amazing work she does… Just to be in the same room as her was pretty special.
Is it important that women have examples such as these?
I think it is really important. Many women do lack confidence and think they have to be the finished article before they can even think about getting into a leadership role, whereas I know from talking to male colleagues that they think 'I'll give it a go…' It's a very different approach and outlook, so having those role models for women in leadership is very important – particularly when I look at the young women I work with in schools, who don't automatically believe they are good enough for those roles and very often believe they're not.
Why is it significant that this is called the Women Leaders Awards, and not the Women in Business Awards?
Simply because, traditionally, men have been seen as the leaders, and there are a lot of men in leadership in our country. Quite often people expect men to be leaders, and are a bit more surprised when women are and that women can have influence. And sometimes women have had to work very hard to get there, and have had to justify why they are there and what they do in a way that is different to men. Ultimately, what we need is a balance, so the best people for the job are the leaders, irrespective of their gender.
What does the word 'leader' mean to you?
I think 'leader' really implies somebody with a value set who is prepared to share that value set with others, and to ensure that the decision making is based around that set of values and principles. That's really what I think leadership is all about. One of my things at my schools is that everybody is a learner, and everybody is a leader, no matter whether you're the youngest pupil or the oldest teacher.
Leave a Reply