Future Business Centre: more than an office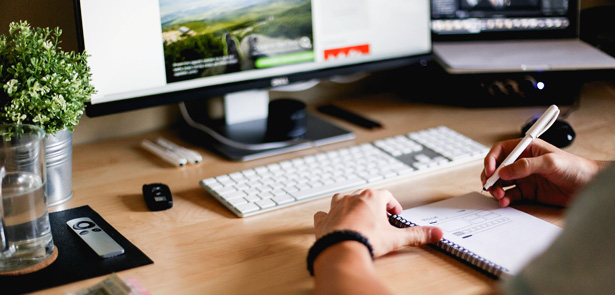 Last issue, we reported on the opening of the Allia Future Business Centre in Peterborough – and it has already welcomed its first tenant, Lark Energy. Future Business Centre promises 'a space for innovative social and environmental businesses to thrive' – so what's on offer, and how can your business benefit?  
'Future Business Centre Peterborough aims to be a home for predominantly early stage businesses who are actively working within the social or environmental field,' explains centre director Caroline Hyde. 'They can be for profit or not, but what we say when we're looking for people to come into the centre is that at the heart of the business they are tackling some social or environmental issue.' If that sounds like your business, then read on – because what the Future Business Centre has to offer is much more than floorspace and infrastructure.
It's 'a vibrant, inspiring environment with a network of expertise and support' which aims to promote and support entrepreneurship with a whole range of benefits, including structured incubation programmes for early stage startups and a calendar of free business support events and workshops. Being part of this doesn't cost the earth, either – in fact, they've made it affordable to just about any business at any stage.
'We've tried to create as many different ways of supporting them as we can,' says Caroline, 'from hot-desking or co-working space to small offices for two to three people, workshops and larger offices that can accommodate up to 70.' Claire Thwaites, Head of Marketing Communications, adds: 'Co-working space is ideal for people who are just starting out or in the early days of their business. Co-working keeps your costs low but gives the benefits of having a desk space which is bookable monthly, with lockable storage, IT and phones included plus the use of the facilities and business support. Contracts are extremely flexible – and you can even become a virtual tenant, giving you the benefit of a prestigious city centre address, a post handling service and a base to use for meetings as you need from a mere £9 a week.
First through the door – Lark Energy
The newly opened Future Business Centre Peterborough run by charity Allia welcomed its first tenant, Lark Energy in August 2015. Lark Energy is an award-winning provider of commercial and utility scale energy schemes encompassing a wide range of renewables. In short, it benefits planet and people – just the type of business that the Centre aims to support. Gareth Jones, Centre Manager said "We're extremely excited to welcome Lark Energy as our first official tenant at Future Business Centre Peterborough – our aim for the Centre is it to be more than just a building, we want it to be a beacon in the city for entrepreneurship that creates social and environmental impact, and Lark Energy reflects that.' www.larkenergy.co.uk
About the building
The Future Business Centre in Peterborough is a brand new building located next to Peterborough United football ground. It has excellent connections to the A1 and A14, and the city centre and railway station are only a few minutes' walk away. Specification and facilities include: ■ Green building with sustainability features including a rainwater harvesting system and PV panels ■ Gigabit internet access ■ Ample car-parking space ■ Bike parks ■ Showers ■ Bistro coming soon! Being a tenant includes: ■ High quality office space or workshops, on easy-in, easy-out leasing packages, for two people right up to 70 people ■ Inspirational surroundings ■ Main reception area with a friendly and professional service from the team who will welcome you and your guests ■ Meeting and conference room facilities ■ Breakout spaces and ideas pod for informal meetings ■ Full kitchen facilities ■ Gigabit internet connection ■ Free membership of the Future Business Centre, which gives you access to seminars, networking, events in either the Peterborough or Cambridge Future Business Centre. Co-working spaces Co-working space in The Hatchery is ideal for those who want big office facilities with small office costs. Co-working gives you: ■ Dedicated desk space (on a month by month basis) ■ Lockable storage ■ All-inclusive price including internet access ■ Use of the informal meeting areas and kitchen ■ Automatic membership of the Future Business Centre ■ Discounts on meeting room hire ■ Access to business advice on site.
Email or call 01733 666600 ■ To find out more, go to: www.futurebusinesscentre.co.uk or follow @ftrbusiness
Leave a Reply