Understanding Probate – what is it and why is it important?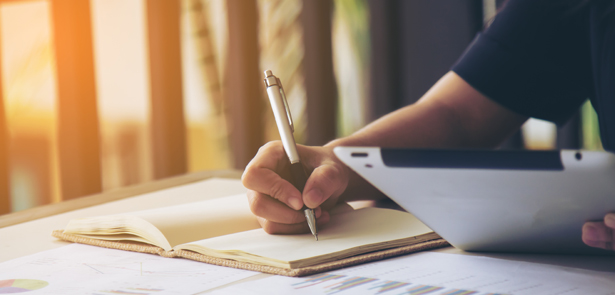 This year has been like no other, with a global pandemic putting a lot of things in perspective – and reminding us of how quickly our lives can change, for better or worse. Making plans for life after you're gone is daunting and scary – and some elements can be confusing when you've never thought about them before
That's why experts like those at Bulley Davey are on hand to help. We spoke to Tax Manager, TomMoore, about their Estate Planning & Probate services.
Thanks for sharing your time Tom, could you start by explain what exactly Probate is?
"Of course, probate is the legal process of applying to the courts to deal with someone's money, possessions and property – collectively called their estate – following their passing. By doing this you are given permission to pay a person's debts and distribute their estate as per their will. "If someone doesn't have a will – a letter of administration will be produced and that person's estatemust be shared according to certain rules, named the rules of intestacy. This is important because the person's estatemay not be divided as theymight have intended – but without a will, the rules of intestacy must be followed. This underlines the importance of people either having a will or ensuring that their existing will is up to date."
Does everyone need to go through the Probate process?
"Not necessarily. If you owned all your assets with someone – so you have a joint bank account with a partner, or have shared ownership of your house – and that is the extent of your estate, then it would automatically transfer over to them; and moreover there is no inheritance tax with a spouse, or civil partner exemption. "However, if you own something jointly, but not everything is going to your spouse then you will need to go through the probate process. Sometimes if you have a small amount in bank accounts, then banks will allow that to be transferred once they have been shown proof of the will and death certificate. This can be up to £20,000 in our experience but differs between banks. "Ultimately, we always say, if you're not sure then come and speak to somebody. A team like ours can provide as little or as much support as required – we can review a will and a person's assets; and see if probate is needed. If it's a quick answer then our work is done there and then."
Can you tell us more about the services Bulley Davey provide in this area?
"In our Estate Planning & Probate team, we can deal with non-contentious probate – so when there are no disputes as to the will's legitimacy. We will review the will and estate and see whether probate is needed. We can check for the will's tax efficiency – and we can use things like deeds of variation (used to change a will based on all beneficiaries agreeing) to be more tax efficient. "We had an example of this, where a woman passed away and left over £150,000 to her children, with the rest of the estate to her husband. Through a deed of variation, we moved that money to her husband, who then made lifetime gifts to her children; through a small investment in our services, reviewing the will and probate process, that family has potentially saved £60,000 in inheritance tax. "When it comes to the probate process itself, we can handle the whole thing – from completing the application and any inheritance tax returns, to notifying necessary financial institutions where people have held assets. Once probate has been granted, we can bring together all assets, life insurance and accounts and begin administrating assets to the beneficiaries of the will."
Why do people need to care about, or consider probate – and make sure the process is completed?
"For most people it provides certainty that someone's will and the distribution of their estate has been approved by the courts. It is also the certainty that there aren't any inheritance tax liabilities to worry about. "The forms for probate are all there for anyone to download and complete – but with the right knowledge, you can not only be compliant, but ensure that the estate is being handled in the best possible way. For many people having to handle the probate process following the death of a loved one is painful, so letting someone handle it can be a preferred option. "I'd end by saying that everyone should be thinking about their will and whether they have one – particularly if you have a house or children, at any age. If you're not on top of this process, your estate can go somewhere you didn't expect or intend it to go. If you have a will but haven't touched it in a long time, dig it out and take a look – does it still do what you want it to? If not, get in touch with a professional today."
Bulley Davey
To discover more about Bulley Davey and their services, visit their website today: www.bulleydavey.co.uk
Image: www.freepik.com/free-photo/business-women-signature-at-document_1155996
Leave a Reply