Stay connected with Rawlinsons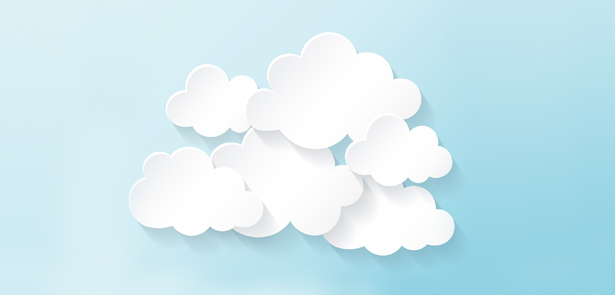 Rawlinsons new cloud-based accountancy support service promises a more relaxed and trouble-free approach to bookkeeping. Rawlinsons Connect manager Bridget Hill explains its appeal
Keeping up-to-date and accurate with the accounts can sometimes be a tedious, time-consuming and often fraught process, particularly as the latest VAT or tax return deadline looms! Rawlinsons Connect is a new service from the Peterborough accountancy firm that aims to ease the strain by creating a nearseamless approach to bookkeeping.
'Rawlinsons Connect is our new service that offers cloud-based accountancy support to our clients,' explains Rawlinsons Connect manager Bridget Hill. 'By using cloud-based software such as QuickBooks and Xero we can access our clients' accounts in real time, enabling us to essentially become part of their business. We can become their on-hand financial advisers, available at any time, all year round. This is where the Rawlinsons Connect name came from – because we are always connected with our clients.'
By sharing accounts online, clients can talk through any questions they may have while an adviser logs into their account to see exactly what the problem is. Any issues can then be dealt with swiftly and accurately – either by taking control or by advising the client on what needs to be done. 'It means that even the smallest businesses can have a bookkeeper, because we're there doing it for them,' adds Bridget.
Three levels of support are available through Rawlinsons Connect. The Essential Package ensures records are kept up-to-date with transactions entered into the system for pain-free VAT returns. The Complete Package includes yearend accounts and tax works, as well as unlimited phone and email support. Finally the Premium Package features monthly management reports so companies can see how they are performing against, say, last month or the previous year. This helps a business to focus on priorities and adjust spending accordingly.
The service is suitable for businesses of any size and promises more than just streamlined accounts. 'One of the great things about Rawlinsons Connect is that putting our clients' accounts into the cloud opens up a whole world of applications that can then feed into their accounting records. It means they can connect different areas of their business into their accounting records to make their whole business more efficient,' says Bridget. 'So it's not just about connecting us with our clients but also connecting different areas of a client's business together so that the more mundane part of what they have to do can be as efficient as possible.'
This ethos chimes with primary aim of Rawlinsons Connect: Leave Rawlinsons Connect to do the hard work so you can concentrate on the things you love to do! 'Ultimately it means that businesses can make more money rather than having to deal with paperwork all the time.' With HMRCmoving to more regular filing of tax returns, and with quarterly reporting on the horizon, the Rawlinsons Connect service seems very timely indeed. Having an extra pair of eyes on the accounts, whenever you need them, is a great comfort as the era of evermore accurate and frequent reporting arrives.
Rawlinsons Chartered Accountants Ruthlyn House, 90 Lincoln Road, Peterborough, PE1 2SP.
01733 568321
www.rawlinsons.co.uk 
Image: https://www.freepik.com/free-vector/white-clouds-collection
Leave a Reply