Peterborough: a model for Gigabit Britain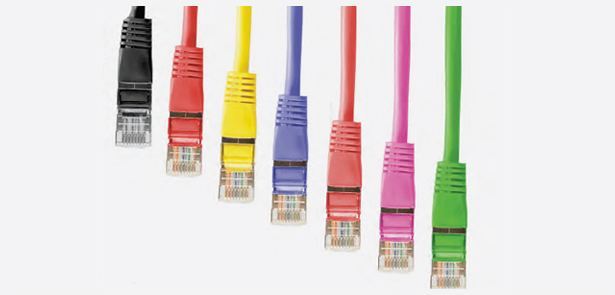 Neil Aspin, city development manager at CityFibre, explores the details…
When you think about cities across the globe that truly reflect our transition into the digital age, the destinations that instantly come to mind for most are the likes of Stockholm, Seoul, Moscow and Dubai. But for me it has to be Peterborough, which, unbeknown to many, is one of the UK's first and most advanced Gigabit Cities. Named Smart City of the Year in 2015, Peterborough has been on an incredible journey thanks to its forward thinking businesses, public sector organisations and citizens, which have seen their city transformed by its 120km full-fibre network.
This now spans all corners of the city, taking in over 4000 businesses and 100 public sector sites including schools, libraries and offices. Thanks to its investment, Peterborough is now not only fit for the future – it is a model for modern infrastructure development that can be replicated by communities the countrywide. This success is not just about providing the faster, more reliable and more resilient connectivity only full-fibre can deliver – it's about productivity, performance and future-proofing our towns and cities for tomorrow's challenges and opportunities. Peterborough's transformation into a Gigabit City started with the City Council's decision to invest in next-generation connectivity across its entire city estate in 2013.
As a forward thinking local authority, it could foresee the wide-ranging benefits this would bring for its employees as well as the wider community in the form of new digital services, skills development, job creation and business growth. Now, fast forward five years, and that vision is becoming reality. The city's schools are now connected, facilitating access to innovative new teaching methods and skills development in areas such as programming, digital design and technology. Integration with local authority systems has improved, with online systems and data platforms operating more efficiently and effectively.
Foundations are also now being laid for true smart city capabilities in the form of public Wi-Fi, integrated infrastructure, traffic management and HDCCTV. These will all contribute to the creation of safer communities and more functional and welcoming spaces for visitors and residents alike.
The city is now about to embark on the next stage of full-fibre deployment in partnership with CityFibre by extending its network to take in an additional 220 public sites. This will also extend access for even more Peterborough businesses, many of which are already enjoying the benefits of ultrafast full-fibre broadband.
Since the first businesses secured connections in 2014, Peterborough's economy has enjoyed a welcome confidence boost. Many of its highest performing sectors now depend heavily on fast, reliable internet access — for example, advanced engineering and manufacturing, agri-tech, digital & creative and financial services – making any investment in connectivity an investment in the city's future.
According to recent research commissioned by CityFibre and conducted by University Centre Peterborough student, Aaron Rowinski, it's making a difference. The study found that ultrafast connectivity has had a positive impact on growth, productivity and competitiveness. Across the city, connected businesses are already experiencing this. Their new full-fibre services have boosted the capabilities of home working tools, cloud access and VoIP services, and this has facilitated faster file sharing, data back-up, inter-office communication and better customer relations in general.
This in turn has raised the city's profile as a profitable and productive place to do business and invest, thereby driving retention and new start-up activity. The city is now a beacon of foresight and innovation that must be held up as an example others should follow. Fortunately, the UK Government is finally starting to acknowledge the potential that could lie beneath our streets in the form of full-fibre infrastructure.
This is largely thanks to the steps being taken by cities like Peterborough to partner with CityFibre and join the Gigabit City revolution (In fact, the city was selected as the location of the Digital Infrastructure Investment Fund this summer because of its leadership). Peterborough is now perfectly positioned to lead the way as a hub for digital innovation and a heartland for digital growth – its neighbours Cambridge, Milton Keynes, Northampton and Leicester are already following in its Gigabit City footsteps. It's now time for the city to celebrate and shout loudly about its success – where one leads, others follow – Gigabit Britain will become reality, one city at a time.
● Find out how your business can get connected at cityfibre.com/Peterborough or contact GreenCity Solutions on 01733 667755 or via email on  
Leave a Reply