Adam Walker Takes The Ocean 7 Challenge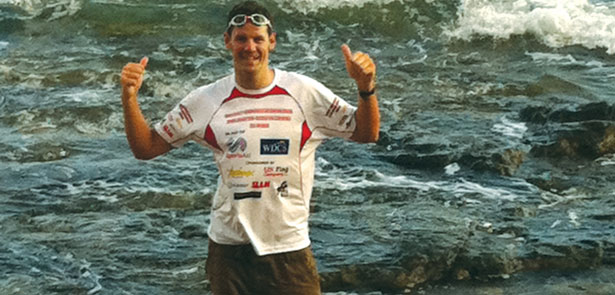 Peterborough-based kitchen appliance manufacturer, Indesit, is sponsoring its daredevil National Account Manager to take part in the gruelling Ocean 7 Challenge
Adam Walker hopes to become the first person to complete the challenge which involves conquering the seven toughest ocean swims.
The 33-year-old is over half way, having completed swims of the English Channel in 2008, the Gibraltar Straits in 2011 (where he broke a world record) the Molokai Straits in June 2012 and most recently the Catalina Channel on 16 October 2012.
Adam, who trains at the Peterborough Regional Fitness and Swimming Centre, has endured all sorts during his adventures, including being partially paralysed by a Portugese Man of War earlier this year.
He recalls: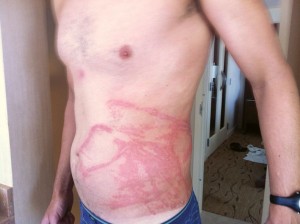 It was pitch black so I didn't know what it was at first. I had to pull two tentacles off my stomach and it was so painful I was sick and started to shake. But I just kept thinking, if there's a way to tolerate the pain, keep going. It wasn't easy, but I had trained so hard and I didn't want to let down all the people that had supported me
Adam's latest challenge across the Catalina Channel involved a 20.2 mile swim from Santa Catalina Island to the Southern California mainland. The swim had to begin at midnight due to the high winds which create strong waves during the day, and Adam again faced sharks, jellyfish, strong currents, plus very cold temperatures.
The incredible venture, which will raise money for Sports Aid and Whale and Dolphin Conservation, has been mentally and physically demanding, not to mention a financial challenge, and Adam is thankful for all the support he has received.
He said
I couldn't have done it without the backing and sponsorship from Indesit. They have been a major support and I am so grateful
For more information about Adam's incredible journey and to follow his progress, visit his website: www.adamwalker.com
Leave a Reply