High flier: Iain Forsythe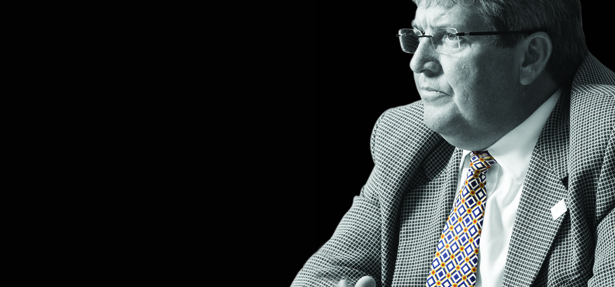 When Premier Kitchens' key supplier of cabinets went out of business during the recession – leaving the £6 million business unable to sell to customers – Managing Director Iain Forsythe took a bold step. He set up a factory and started making them himself. Now, Premier Kitchens and Bedrooms is one of the largest independent kitchen and bedroom retailers, with all its cabinets made in-house, and in Britain. Toby Venables talked to him about his journey to success, and how he weathered those storms
HOW DID YOU GET STARTED IN BUSINESS?
I started work at the age of 12, on the markets in Peterborough. I would go in the mornings and evenings, set the stall up, take the stall away. I got used to money very early, and I liked money! I enjoyed what money could bring me. During that period I left school and went into a job. Everyone wanted me to take an apprenticeship – and I got an apprenticeship offered at Brotherhoods and at Newalls – but by this time I was working in a supermarket, pushing trolleys, earning a little bit more money, still doing the market in the mornings. I fancied the supermarket life, so I went into retail and did a cadet trainee managers' course. I came off the rails a little bit at the age of 17-18 – didn't want to be inside, wanted an outdoor life, and went into building and did various jobs – but got brought back into retail sales with a carpet company in '85: Harris Carpets, on Bridge Street.
HOW DID THAT LEAD TO SUPPLYING KITCHENS?
By this time I'm 22 years of age, my son's been born the year before, and I looked at things and thought: 'Where am I going? How am I going to get to where I want to be?' Then they promoted me to a manager in Cambridge. It was really exciting – I was the youngest manager in the Harris Queensway chain, which had over 300 stores, but the next level was dead man's shoes. I was never going to go anywhere. I might have gone to a bigger store, but that would involve moving, and I wasn't keen on that. My wife was working in the evenings, and I was working in the daytime. She was running a telesales operation, and the company had an anniversary do in Manchester, and I went and met these guys who were involved in a kitchen sales business. And they said to me: 'Why don't you come and work for us?' It was self-employed – commission-only sales – and there I am, a manager of a carpet shop with a son who's three years old. But I just thought 'I've got to do it…' So I left a secure job, took a two-week holiday, and went straight to a sales training course. Everybody thought I was strange, but I had a work ethic. I wanted to go to work. That's how, in 1987, I started selling kitchens. And I did that for almost four years, working my way up to become the northern sales director, covering an area from Luton to Glasgow.
AND HOW DID THAT BECOME YOU RUNNING YOUR OWN BUSINESS?
I found myself away from home a lot. My son was growing up – and I was missing it. I missed his first day at school, things like that. And I just decided in the early 90s that it was time to come home, and time to do something for myself. The company I was working for had a fantastic sales and marketing machine, but the end product and customer service was lacking. I just kind of thought if I could repeat the sales and marketing, and get a quality product with a quality offer, then we'd have every chance of delivering. So I started in a bedroom at home in April 1992. A year later, I found premises in Fengate, which had previously been a kitchen showroom, and managed to get into the building. It was massive – 5,000 square feet. I made an approach for it, got the unit, and within 30 days we'd signed the lease and opened it as a showroom. But I couldn't afford the rent! So what I did was I brought three tenants in: Premier Home Security, SPF Paving and Hereward Windows – and those three companies were paying 70% of my rent. But I had 70% of the floor space. So, it was a little bit of horse-trading to make it work – but all done properly. Premier Home Improvement Centre was the name of the business, and we were covering four aspects: kitchens and bedrooms, alarms, paving and windows, so it was a perfect synergy.
YOU HAVE THIS PURPOSE-BUILT HEAD OFFICE IN HAMPTON NOW – HOW DID THAT COME ABOUT?
Over the years, the tenants fell away, so we ended up with the whole building ourselves. I felt that Fengate was getting a bit tired around that time – they'd changed the road layout – but Hampton was beginning to sparkle. Things were happening here, Mercedes had just moved in. But this was just a field. By then we'd grown to about £4.5-£5 million, fitting 500-600 kitchens a year, with nine stores, and Peterborough as the head office with warehouse facilities. In addition there was Lincoln, Bedford, Cambridge, Wellingborough, Northampton, Wisbech and King's Lynn, with a small place in Corby. We decided we needed more, and better facilities. We had a building that was like a warren because we'd kept adding another office here and another office there, and I always felt that from a staff retention point of view, we were turning people over because they could find better places to work. But I thought if I put a building here it would serve us in two ways: one, I would expect to make more sales here, and two, I would expect staff retention to be better. So this was the… [cont]
Leave a Reply