New community platform and app to improve health – and boost local economy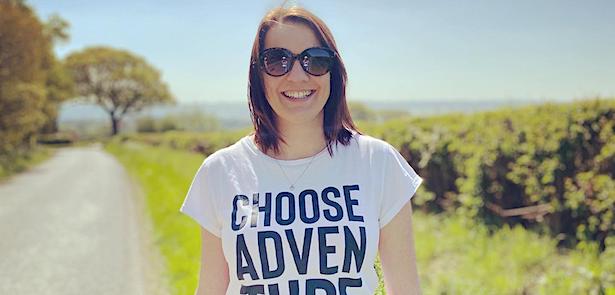 A technology start-up has developed a community-based activity and rewards platform that empowers its members to become more active and connected, for a healthier and happier lifestyle.
Active Orbit, based in Peterborough, uses a clever activity tracker to motivate people to be more active in return for rewards that can be spent in local shops and businesses.
Active Orbit has teamed up with Peterborough City Council and Opportunity Peterborough to encourage local businesses to sign up to the 'Active Directory' that will direct customers to their outlets to redeem their rewards.
These businesses, known as Community Reward Partners, will be able to join the initiative – for free – from 28 September, when the Reward Partner Portal goes live on the Active Orbit website www.activeorbit.co.uk/RewardPartners.
Businesses can sign up for a series of webinars that Active Orbit is running to explaining how the scheme works and how to make the most of becoming a Community Reward Partner.
The Active Orbit app is a simple subscription product, costing just £2.99 a month, which encourages people to live more active lives every day. Upon subscription, members, or 'Orbiteers', join a community of like-minded people, and via the app and website are able to access support, information and guidance about how to lead a more active and healthy life.
The app accurately tracks minutes of active time whether you are walking, running or cycling and in return members are awarded points, or rewards, that can be redeemed with participating local retailers and businesses – so that everyone is involved in taking steps to improve their local area.
Rachel Flower, Active Orbit's Co-Founder and Chief Optimism Officer, said: "We identified that the main reason people don't stick with good habits around exercise over time is a lack of ongoing motivation and incentivisation. Yet the social benefits of exercise are well known.
"So at Active Orbit we have devised a unique solution – our clever ecosystem connects people with a directory of Reward Partners in their local community who have agreed to gift them rewards for every active minute they do – so that over time members' activity efforts are rewarded with free items, discounts and loyalty incentives. Members simply use their app at the time of the transaction and their Orbits are swapped for real world rewards. This also means that the cost of being a subscriber with Active Orbit is easily exceeded by the value you are able to redeem on everyday spend within your community.
"We support you to swap your car for a bike or walk for local journeys such as the school run or visiting friends, so that you are also helping reduce C02 emissions and fuel consumption."
Businesses are invited to sign up today to the Active Directory of Reward Partners, which is free to join and has no ongoing fees.
Rachel added: "We know that many local businesses are struggling post-Covid and this is a way to boost their marketing at no additional cost to their business. Being listed in the directory will increase their visibility and direct customers to their store or business to take advantage of their various offers – which may well be included as part of their existing marketing efforts – making this a low or no-cost way of attracting more customers."
Tom Hennessy, chief executive of Opportunity Peterborough said: "Local businesses are the lifeblood of our city's economy, and we're really pleased to be working with Active Orbit and in turn, supporting the Reward Partners. We are extremely excited by the launch of the Active Orbit app which will not only help people get fitter and lead healthier lives; it will also help boost our local economy as businesses recover from the lockdown – and beyond – to establish viable and thriving communities for everyone to enjoy."
Councillor Wayne Fitzgerald, deputy leader and cabinet member for adult social care, health and public health, said: "This is a great example of a community initiative that could help boost the health of our residents by offering an incentive for doing so, while at the same time supporting our local businesses."
To register your interest as a Reward Partner please visit: www.activeorbit.co.uk/RewardPartners
Leave a Reply