Is writing a Will expensive?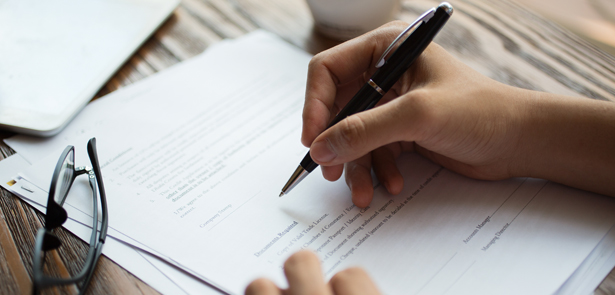 The cost of making a standard will is often not as expensive as you might think. Martin Banwell, Wills, Trusts and Probate Solicitor at Hegarty Solicitors explains how much a will might cost and how a properly drafted will can prevent problems in the future
Do I need to use a solicitor to make a will?
You don't have to use a solicitor to make a will and some may be tempted to minimise costs by creating a 'DIY' will, however a solicitor can ensure your will meets all the necessary requirements to be legally valid and to prevent issues further down the line. By using a solicitor to create your will you are benefiting from our expertise, experience and advice to ensure your will meets your wishes and needs. As a solicitor, it is our duty to make sure you understand the whole process and what your options are. We will also advise you whether there could be potential problems such as challenges against your will, Estate or tax problems and we can help to mitigate and prevent these issues. Not only that, but our records and copious notes of what was done and why it was done, which are kept for 15 years after you have died, ensures that if anyone was to challenge your will, we are in the best possible position to defend it. We are also tightly regulated by the Solicitors Regulation Authority and we must be insured to operate. This means that you can feel reassured in instructing us to deal with your matter.
How much does making a will cost?
Our standard wills start from £250+VAT for a single will, or £400+VAT for a mirrored will. If your circumstances are more complicated and you need further advice, or if we are including asset protection trusts in your wills then the costs can rise to £750+VAT. Once you contact us to discuss your circumstances we will be able to provide you with an estimate of costs tailored to your individual circumstances before you decide to proceed.
Specialist knowledge and advice when you need it
If you are shopping around for a quote for a will, please bear in mind that you should compare like for like. Many will writers do not have insurance and are not always regulated. You also do not need any qualifications or experience to become a will writer. Our solicitors are highly trained in their field and offer a wealth of knowledge, experience and understanding to our clients.
Keeping the future in mind
Should you end up with badly drafted or poorly judged will (or no will at all), the costs to your family can be very large. In the end you will not have saved any money. Finally, whilst it is difficult to say how long a will may suit you, most of our clients have wills for well over 10 years before they wish to make any changes. This is because we always draft wills with the future in mind. If you consider that you may be happy with your will for 10 years then in the end you will have paid, effectively, £30 a year for a document that can provide you and your loved ones with peace of mind. Whilst our asset protection wills are more expensive at £90 per year (based upon 10 years) the amount of money which they could save your family far outweighs their cost. With the average home in the UK now valued at just over £230,000, our asset protection wills could save your family £115,000. This represents outstanding value in our opinion.
● If you would like further advice about making a will, contact Martin Banwell by calling 01733 295 646, email or visit www.hegarty.co.uk/wills  
www.freepik.com/photos/business
Business photo created by katemangostar  
Leave a Reply