10 ESSENTIAL digital marketing tips to improve your business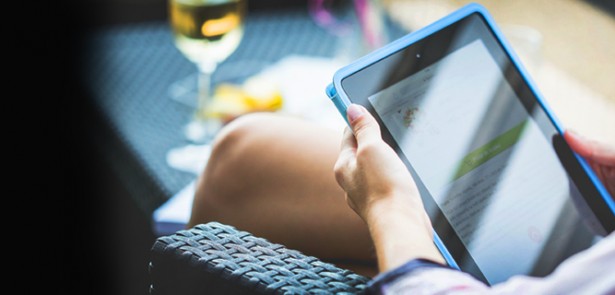 Digital marketing can leave many businesses confused. You know you should be focusing on digital but which areas are most important right now? We asked Karen McNulty, Marketing Director at Peterborough-based PR and digital marketing specialists Media Matters to outline her suggested priorities 
01 GO MOBILE
"In the UK, total ecommerce via mobiles was £8.41 bn which is expected to grow to £14.95 bn in 2015" – www.retailrsesearch.org On April 20 2015 Google introduced a new ranking factor to their algorithm, so that now mobile-friendly websites will have an advantage over sites which are not mobile-friendly in search results. With more of us choosing to use mobiles and tablets to buy products and services we have to seriously think about making our websites mobile friendly or potentially lose business.
02 CREATE MORE CONTENT
We know that content is a key factor for SEO (search engine optimisation), but it's also really important for visitors to your website. The more useful information that you can provide, the better the user experience for visitors and the easier it is for Google to understand your business.
03 OPTIMISE YOUR WEBSITE
Google changes its algorithm so often that it's essential to keep up to date with what's important. SEO is the process of optimising your website so that it is returned in search results for the search queries relevant to your business, preferably on the first page of results. Even Google is hiring their own SEO Manager this year, so it's not optional!
04 FOCUS ON CONVERSION
It's not just how many people come to your website, but what they do when they get there. Your return on investment (for your website) is in the conversion of visits to business. Introduce tracking opportunities such as enquiry forms, downloads and thank you pages for a true measure of success. And think quality, not quantity.
05 INTRODUCE VIDEO CONTENT
Video is a really powerful medium. For visitors it's easily digestible, visual, interactive content, which is popular. And for search engines it's rich media, which is an important sort of content for search. You can host your videos on YouTube and then embed them on your website. Think about "how to" or demonstrating how your products and services work – make it useful rather than promotional to get more views and shares.
06 IMPROVE SOCIAL MEDIA ENGAGEMENT
Social media is another important way to raise the profile of your brand and the most important aspect of social marketing is engagement. Focus on creating and joining conversations, interacting with followers and fans and providing useful content to be shared on social media. The SEO community now also believes that social media activity is a factor in search engine results, although Google won't confirm this (we think it is).
07 THINK ABOUT USER EXPERIENCE
To achieve any sort of conversion, your website must be easy to navigate with clear calls to action. It must also work across all platforms (mobile, tablet, desktop) without a hitch. There is a strong focus on user experience in 2015 as mobile becomes a dominant medium. Use your own website regularly, test it and ask others to test it. Also check your analytics to spot any problems quickly.
08 MAKE IT PERSONAL
As consumers we expect personalised communications from our favourite brands as standard. Conversions will be much higher if you personalise your marketing and think about what else you can do to make your customers' experience more relevant to them.
09 START A BLOG
Blogging is a really good way of reaching your target audience, profiling your business as experts and Google loves them. By their nature blogs tend to be more up to date than other web pages, which is one of the reasons search engines like them. They're also an excellent form of content for any website and relevant whether you're B2C or B2B.
10 EMAIL MARKETING IS HERE TO STAY
Although email marketing has been around for a while and might seem old hat, it is an extremely effective marketing channel. If you're not already doing it, this is the year to start!
If you would like more information on any of the issues Karen has mentioned, she can be contacted at Media Matters on 01733 371363 or
Leave a Reply