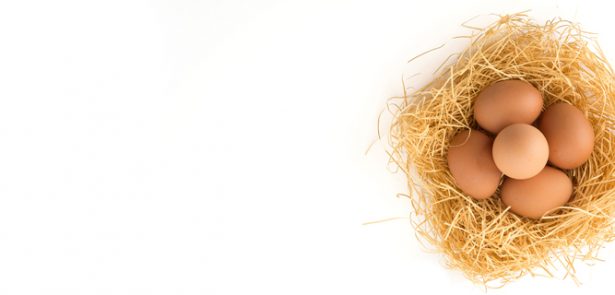 Launched in 2018, Stamford-based Haatch Ventures LLP is an EIS-qualifying fund – in essence, an investment 'club' – designed to facilitate investment in some of the country's most exciting new technology start-ups and to allow local people to share in the success. Tech founder Scott Weavers- Wright, who has already built and sold two major businesses and is seen as a rising star in the world of deep tech, has been joined by three further prominent local entrepreneurs and businessmen: Google Director and Ufford resident Mark Bennett; Simon Penson, founder of Zazzle Media, and Fred Soneya, Weavers-Wright's long-time business partner. The Moment talked to Fred about Haatch and what it means for investors – and the region
In a nutshell, what is Haatch Ventures, and why was it established?
Haatch Ventures is our new EIS fund. In English this allows, for the first time, external investors (anybody) to become part of Haatch — our successful investment vehicle! We invest in early stage technology companies and provide a hands-on approach – what we call 'smart money'.
What's your personal involvement?
Scott and myself are both Co-Founders and Partners, alongside our partners Simon Penson and Mark Bennett. Together, we run the investment process end-end and work with portfolio companies in advisory roles. We use our unique experiences and backgrounds to support each company through their stages of growth.
What kinds of businesses are you hoping to reach out to as investors – large, medium, small, or all three?
We invest early, our average size cheque is £150-200k and we like to be first money in. We're after small early businesses with massive ambitions.
Why are you looking particularly to invest in digital enterprises?
We are in the era of the digital economy and if we look at where the most exciting new businesses are being built now, the vast, vast majority are in this space. The UK is also very quickly becoming a real hub for such startups and as we have designed Haatch Ventures not just as an investment company but one that offers hands-on expertise and support as well as cash it made absolute sense to focus on the strengths of our partners and team. Between us we have experience across every possible area of the digital space; from e-commerce and apps to B2B and the very latest cutting edge technology. We also have world-class marketing and advertising expertise and are able to ensure that any investment cash spent in this area maximizes returns. Couple that with the fact that the Government has now rightly focused the Enterprise Investment Scheme tax breaks on 'knowledge intensive' industries, of which digital is the heartland, it made absolute sense.
How much are you looking to invest each month or year?
The answer to that depends on two key factors: 1. How many truly great business ideas we see. 2. The number of investors that join the Haatch Ventures fund and invest alongside us! At present we have raised around £1.5m and we are in the process of investing that in 6-8 high growth startups per year. One of those which has already been announced is grocery delivery service Buymie, while we are currently in due diligence with three others.
We continue to see amazing ideas every day, however so we are keen to really accelerate fundraising now to allow us to take advantage of those opportunities. For those that do the advantages are significant. As the fund is fully FCA regulated and approved as an SEIS and EIS Fund it means that those that do invest can claim significant tax breaks back against their personal returns of up to 50%, while any upside once a business exits is tax-free. Couple that with the fact that it also gives you the chance to invest in some truly exciting emerging companies and as far as we are concerned nothing can beat it. Anyone wishing to join us can invest from as little as £20,000 and we aim for up to 10x returns from each fund.
What are the key benefits for investors?
Alongside the obvious funding benefit, we're a team of multi-exit entrepreneurs who are not only experienced in running large companies but also building, financing and exiting companies. In addition to our network of investors and industry friends, we add a whole bunch of value to our portfolio.
How do you select the businesses you're supporting?
Companies reach out to us and we have a detailed due diligence process. We're picky. We see 500 companies per year and make around eight investments. Our typical investments range from £100k – £300k, however, we participate in rounds up to £1mwhen we find businesses that score highly across our eight key pillars: ● Fundamental Proposition ● Growing Market ● Revenue Focus ● Scalability ● Team Dynamics ● MVP ● Market Disrupter ● Unit Economics
What does this mean for Stamford and the region?
We're committed to investing in Stamford and the region and this is supported through our Haatch Desks business, providing co-working to local businesses small and large.
What do you hope for in the near future?
To expand Haatch Desks to many more seats and launch a £20m plus growth fund to support our portfolio when they get to their next stage!
How do investors get involved?
Getting involved is really quite simple. We understand that almost everyone would have a lot of questions in the first instance so we are very happy to spend time walking them through the process of investing and to further explain how it all works and what we are looking to achieve.
Anyone interested in finding out more can contact Haatch partner Fred Soneya on or via the website haatch.com/ventures
Image: www.freepik.com/free-photos-vectors/background
Background photo created by topntp26
Leave a Reply