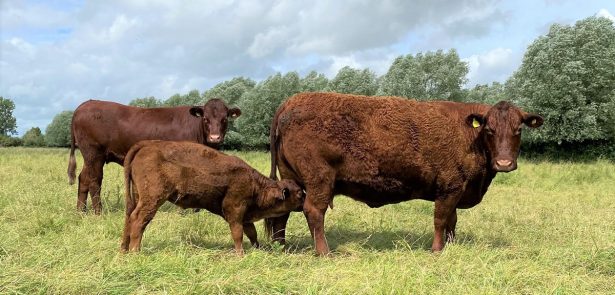 Two years ago Nene Park Trust embarked on a new wildlife and people-friendly partnership for its Rural Estate. Today the Baxter brothers are already well on the way to transforming this area of the Park – with the help of their charismatic livestock.
Nene Park is a lot bigger than many people realise, stretching down the River Nene and west towards Wansford. As it does so the landscape becomes more rural in character, with meadows, grazing cattle and some fantastic wildlife. This area is known as the Rural Estate.
For years, much of the Rural Estate has been tenanted and farmed in a traditional way, achieving only modest gains for wildlife and local people. But things are changing, with farmers soon to be paid not just for the area of land they farm but the environmental gains they bring – by undertaking actions such as tree planting, flood management and habitat restoration.
In early 2020 Nene Park Trust started on a journey to find a new pioneering farmer to work with, in order to deliver more nature- friendly ways of farming while supporting the charity's wider objectives around education, community engagement and environmentally friendly farming.
Oli Burke, Nene Park's Head of Operations, explains the thinking behind this new partnership:
'We wanted more from the land than just farming. Local people are increasingly venturing out to this part of Nene Park and we wanted this rural area to better provide for those people, while also supporting more wildlife. What we're trying to do is get away from farming for farming's sake. Farming subsidies may be changing, but this is a direction that Nene Park Trust is moving in anyhow. Our land should be good for people and good for wildlife. We wanted to bring in share farmers – partners – who share that aspiration.'
The partnership would be truly that: sharing the costs, risks – and income – generated. After advertising nationally, 11 applicants submitted their plans for how they would like the farm business to run, which in turn were shortlisted to a final five. Through a process of interview, farm visits and Zoom meetings, the shortlisted candidates were whittled down, and the final contract awarded to brothers Craig and Ryan Baxter, who began farming the land in October 2020.
The Baxter brothers, who grew up in Oundle, are first-generation farmers with a passion for quality meat produced in sympathy with the land. That means raising hardier breeds of animals better suited to lower-input farming, as Ryan explains:
'It's important we select healthy breeds that can thrive within a really natural system. That means hardy breeds with vigour that thrive in a natural system without artificial feed. What we're all about is keeping artificial inputs as low as possible.'
Craig and Ryan raise Lleyn and Hebridean sheep, along with Ruby Red Devon cattle,
all of which are native breeds. These may be slower growing breeds, but they are hardy
and self-reliant.
'Our lambs are raised solely on grass and they are born outdoors, which is really important to us. It means that any time we do spend with our livestock is for their own welfare. We're not constantly moving sheep or gathering them up to lamb inside.'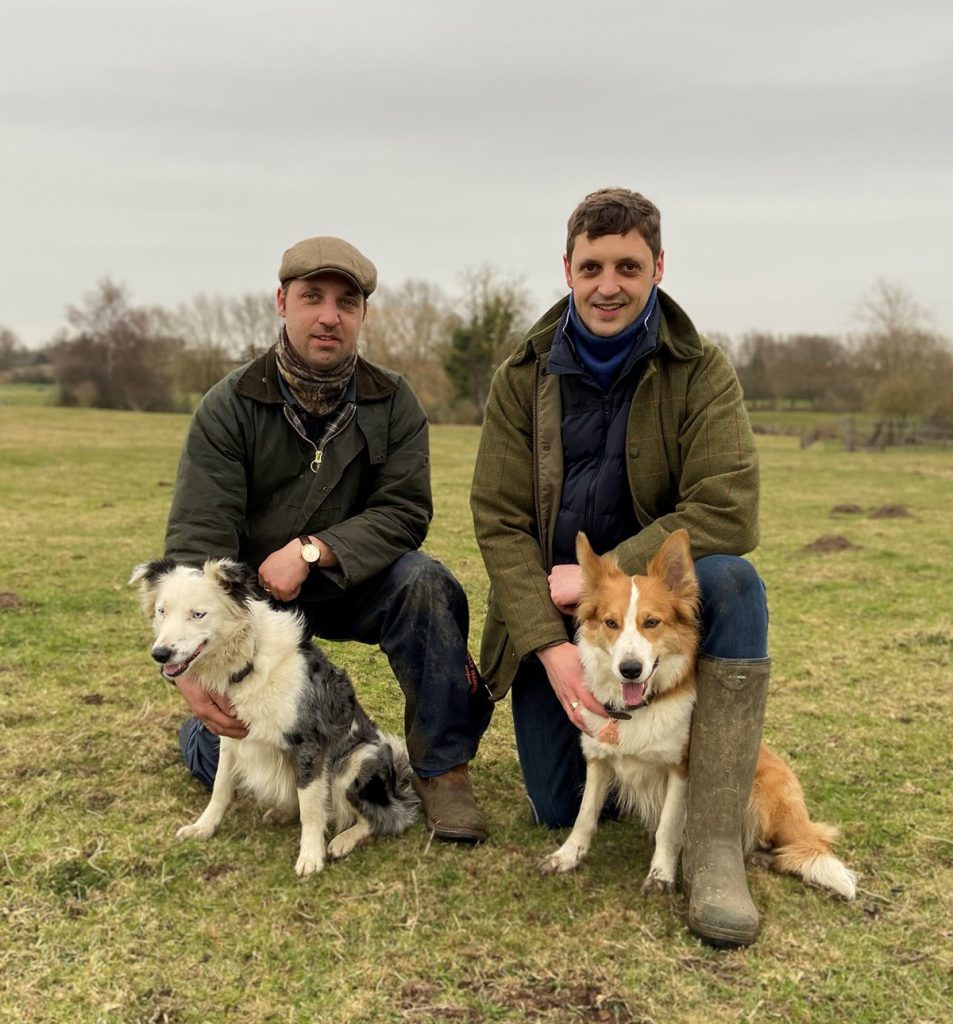 The farming system the brothers have adopted combines the age-old principles of a grass-based system with modern technology. This means electronic records exist for every animal, detailing everything from its date of birth, through to its health plan, any illnesses experienced and more. Harnessing this data generates knowledge that allows the selection of high health breeding lines, which in turn reduces the need for medicines, antibiotics and treatment.
'The sheep live a pretty natural life,' says Ryan. 'We're using very few artificial inputs and do not use any artificial fertilisers.' This is farming in tune with nature. 'Restoring confidence in what we do as farmers is important. Red meat production is quite an emotive subject. My personal view is that perhaps we should be eating less meat generally. But should we be eating better quality meat in conjunction with that? Absolutely, and our belief is that this is exactly what we produce.'
The Baxter Brothers are keen to increase the wildlife value of the Rural Estate. One way they hope to achieve this is through their docile, stunning-looking Ruby Red Devon cattle, the first of which were introduced last summer.
'Ruby Reds are renowned as working really well in conservation grazing systems,' explains Ryan. That means more wildflowers and more insect life in the meadows that they graze. 'And the meat they produce is recognised as being of a really fantastic quality.'
Watch this space for out-of-this-world, melt-in-the-mouth beef very soon! Most of the meat raised on the Rural Estate is available to purchase through the Lakeside Farm Shop, as well as the restaurants and cafes within the Park.
'This is exceptional-quality, very nutritious meat raised on our doorstep. Every stage of the farming cycle is managed locally, including the abattoir and butcher – all within a 30- to 40-mile radius – so it's a genuinely hyper-local product with exacting provenance,' says Oli.
With few inputs and the highest animal welfare standards, this meat also has a significantly lower carbon footprint compared to intensively reared supermarket meat.
Whilst managing the Rural Estate it has been great for the brothers to see so many people getting out into the countryside, using the extensive network of footpaths to enjoy the outside space. Do give them a wave if you see either of them out and about. And if you fancy trying some of this delicious meat for yourself, why not order a Park to Plate lamb box.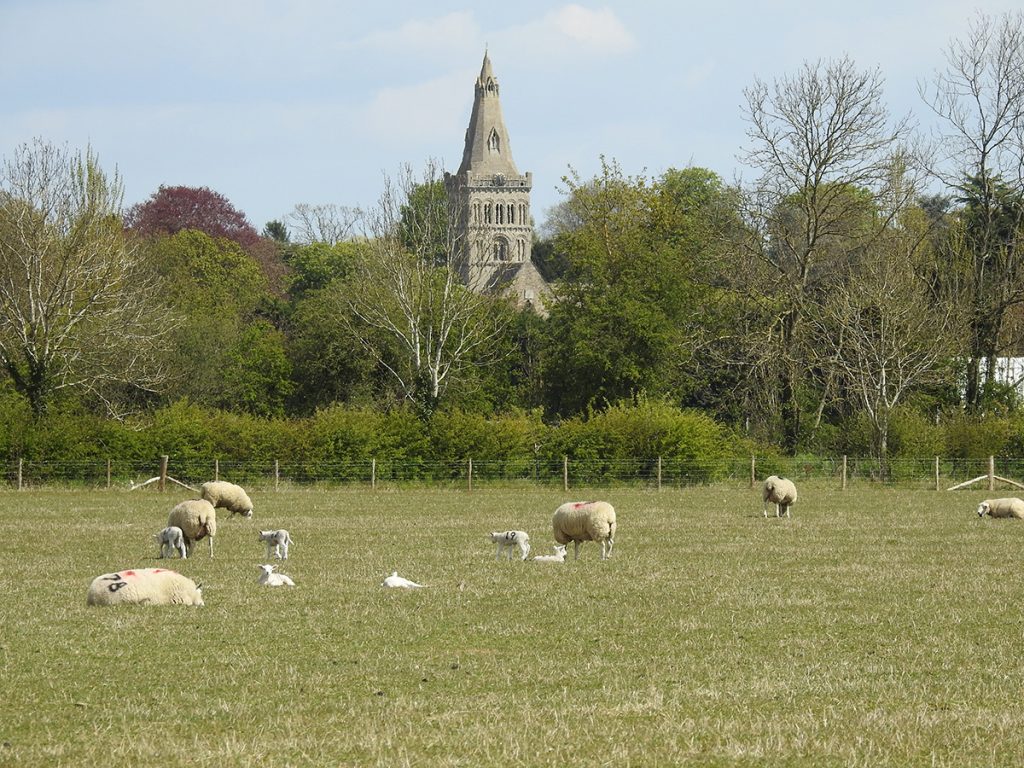 From Park to Plate
The Park to Plate partnership is registered under the Red Tractor farm assurance scheme, which guarantees all the animals raised are traceable, safe and farmed with care. Animals live a happy life, grown slowly and are spending nearly all their lives in the great outdoors. The partnership farms in harmony with nature, where livestock roam extensively on land managed for the long-term benefit of the environment and wildlife. The land is voluntarily registered under environmental stewardship schemes and incorporates wildflower-rich pastures supporting a rich biodiversity.
Book your camping trip!
Nene Outdoors is now taking group campsite bookings for the 2022 season. Choose from our bell tents or pitch-only sites (email ). Individual bookings open on 14 February (www.nenepark.org.uk/campsite). The camping season at Nene Park runs from 2 April to the end of October.
Leave a Reply