TWG Sports: drive and ambition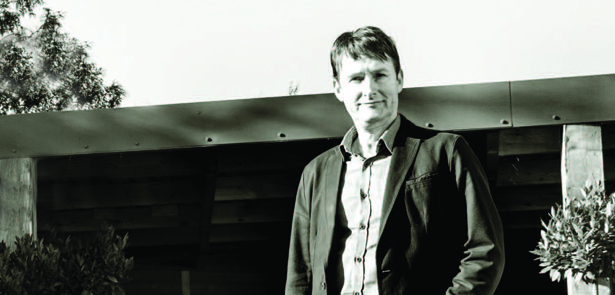 Mark Twigg started off trading second-hand cars alongside his day job. Then he realised there was good money to be made. By specialising in prestige German marques he has built his company, TWG Sport into the foremost independent service, mechanical repair and maintenance provider in the area. The Business Moment talked to him
CLEARLY YOU LOVE YOUR MOTORS, MARK. HAVE YOU ALWAYS BEEN A PETROL HEAD?
I've always been car mad. I bought my first Porsche – a 924 – when I was just 19. It was the equivalent of buying a brand new Boxster, so I was kind of like the kid around town! My first job was at an engineering company where I got my HNC [Higher National Certificate] in engineering. The grounding in engineering made me appreciate just how well the 924 was made.
SO WHEN DID YOU START TO MAKE A LIVING OUT OF CARS?
It was while I was at the engineering company that I started to trade cars. I went to the auctions and worked with a few traders I'd got to know. They were just general vehicles like the Ford Capri to begin with. Then I realised that if you buy a car in one state and put it in another you end up getting a lot more money for it! In those days it was relatively easy because you could literally buy a car, spend a couple of days on it then sell it for £500 more, which in the 1980s was a massive difference.
WHEN DID YOU START TRADING THE MORE PRESTIGE CARS?
When I was 21 I got my first Porsche 911 – a Carrera 3-litre. The car was left-hand drive so I changed it over to right-hand drive. It was a big job, but in those days you could buy a left-hand drive for, say, £10k and sell it for £14k once you'd changed it over. So I ended up making quite a bit of money out of that. It wasn't until 1989, at the age of 28 that I decided to go it alone. I started off in a simple lockup near Corby. To start with I did a lot of bodywork because it was easy to get into and that's what people were after. Then I gradually took on the servicing of cars. At first I worked exclusively with Porsches but quickly realised I'd improve turnover if I took on other German cars – the Mercedes and BMWs. By specialising in prestige German marques I got to know the cars intimately and gain the skills necessary to fix them. The three marques have very similar engineering
IS IT TRUE THAT GERMAN ENGINEERING IS THE BEST?
I would say so. The Germans are pretty much the leaders, especially Mercedes. People always say Japanese cars are better – but that's only because they copy everything! German cars are reliable and well-engineered. This was the main reason I specialised in them – I enjoy the quality of the engineering.
WHY DID YOU MOVE THE BUSINESS TO PETERBOROUGH?
I moved to Stamford in 1995 and then on to Peterborough in 1999. I moved to Peterborough because I thought I needed to be in a city so I could get more business. I was doing well in Stamford but I knew there'd come a point where I wouldn't be able to grow any further. The big obstacle to moving to Peterborough was finding suitable premises. People aren't keen on being next to a garage. I spent maybe a day a week driving around the city, just looking. Then I stumbled upon a lovely little petrol station that was closing. At first it was just me and an apprentice but I soon expanded. The business just came – I always knew it would. Peterborough is a growing city and there's a need for someone like me to help save people money. My overheads are quite low; I haven't got a big showroom, so I don't have nearly the same overheads a main dealership would. That's why I am able to offer a much cheaper service but of the same quality.
HOW BIG IS YOUR TEAM TODAY?
There are seven of us, including me. My mechanics mostly come from dealer-trained backgrounds – they've been through the system. I bring my engineering background, which adds another dimension to the business; engineers make cars – they don't just fix them! So it's a small but very efficient team.
WERE YOU BADLY HIT BY THE RECENT RECESSION?
Actually, the service side has been growing since 2008, simply because people were looking for an affordable alternative to the dealerships. So we did really well out of the recession. Of course, we service new cars as well as older ones because there's an EU law that states that new car owners should be able to get their car serviced anywhere without it impacting their warranty. They don't want the dealerships to have a monopoly.
IS IT NECESSARILY EXPENSIVE TO MAINTAIN THESE PRESTIGE CARS?
You can buy a pup and end up paying a fortune. Take old Porsche 928s, for instance. It's full of technology, it's a wonderful car. When it was brought out in the 1970s it was beyond anything else. You can probably pick one up for about £7-8k, but boy they're expensive to run because you've got so many gadgets on there that can potentially go wrong. The phrase 'when a Porsche becomes cheap, it becomes expensive' is true. You're better off paying more money for a car in the first place. Modern cars, like the 997 Porsches have long service schedules. You could get away with running one of those for less than £1k a year. We've got customers with Boxsters who spend even less than that.
SO WHICH OF THE THREE MARQUES IS MOST POPULAR NOWADAYS?
BMW has become more of an everyday car, whereas 10 to 15 years ago it was more of a prestige marque. But BMW wanted to get the numbers out there. Mercedes has always been a little bit out on its own. Porsche is growing because there are so many different models available today. About two or three years ago Porsche started to outsell Alfa Romeo, which shows how fast it's growing.
LET'S TALK FUTURE CLASSICS. AS SAVVY BUSINESSPEOPLE OUR READERS WILL WANT TO KNOW WHICH MODELS ARE LIKELY TO HOLD THEIR VALUE OR APPRECIATE.
Well, after the financial crash of 2008 you could pick up a Porsche that would originally have sold for £70k for something like £20-25k. They just plummeted in value because all the stockbrokers had to get rid of them! But that same car today is nominally worth the same amount of money. It hasn't depreciated in six years! Of course, as with any investment, it's all down to supply and demand. Pick a Porsche that's rare, for example a Turbo or a Carrera 4S, and it will be worth relatively more because there are fewer made of them. Some of the bigger-volume models will depreciate, but I think the Turbo is starting to go up. I sold a 996 Turbo about a year ago for £23k and it will now be worth £30k. Some of the old classics have rocketed. I've got a 1989-1993 Porsche 964. I bought it a year ago and it's gone up at least £5k in that time.
THE 964 MUST BE YOUR FAVOURITE MODEL THEN!
No, it's still got to be the Porsche 911 – it's just so well engineered. Clarkson doesn't like them – he reckons the engine's in the wrong place. It's the only car in the world with the engine hanging out the back, but it works. It has evolved from the seventies when, to be honest, it was a bit of a handful. With today's technology and electronics, you've got an outstanding car.
YOU'VE DONE INCREDIBLY WELL TO EXPEND FROM A ONE-MAN BAND TO THE AREA'S BIGGEST INDEPENDENT SPECIALIST FOR THESE CARS. IS THERE ROOM FOR FURTHER EXPANSION?
I've had opportunities to move to new premises, but I don't want to be next to a load of other garages. I prefer to be out here on my own, where there's less competition. A lot of my customer base is here in Longthorpe. We may be getting on for maximum capacity on site but I've no plans to move. My aim is to keep on doing as good a job as I can – keep the quality high and the customer happy with both the job and the price.
WE'VE GOT TO DRAW THIS INTERVIEW TO A CLOSE, MARK, BUT BEFORE WE GO HAVE YOU GOT ANY ADVICE FOR PEOPLE STARTING OFF LIKE YOU DID ALL THOSE YEARS AGO?
If you've got enough passion in what you do, you'll get there. Passion makes it a lot easier. Of course, you will need to put the hours in. I spent 12-15 hours a day when I was working on my own – there was no knocking off for tea at 5pm! You also need to set yourself a financial bottom line. Minimise your overheads so you don't have to turn an unrealistic profit to begin with. I sold my house to start the business. All I needed to earn was £50 a week – enough for a bit of beer and some food. If your business doesn't have to earn you very much money, you will win hands over in the long run. It's simple mathematics.
TWG SPORTS
Thorpe Road Longthorpe Peterborough PE3 6LU 01733 332911
www.twgsport.co.uk
Leave a Reply