Secure Future: Allia Future Business Centre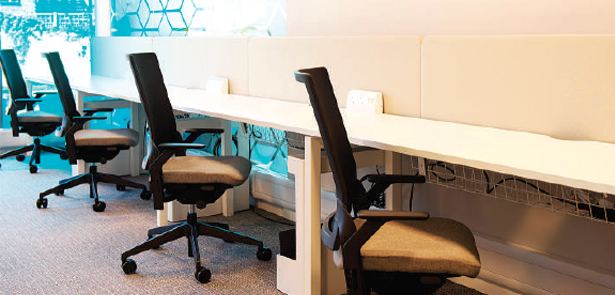 Peterborough's Allia Future Business Centre couldn't have opened at a more exciting time for the city's social enterprises. With sector growth and confidence up, the support on offer at the centre is the icing on the cake for any SME with a social or environmental mission at its core
Businesses within the social enterprise sector are recording stunning growth, far outstripping their mainstream rivals. According to the recently published 'State of Social Enterprise Report 2015', more than half of social enterprises grew their turnover over the past 12 months, compared to just 40% of mainstream SMEs.
It's a dynamic sector too, with close to half of all social enterprises five years old or younger, and 35% three years or younger, reflecting a start-up rate that's three times the SME average. Clearly social enterprises are where the action is! As a city with both a booming business environment and the ambition to become the UK's Environment Capital, Peterborough couldn't be better positioned to lead the charge for businesses with a social or environmental mission at their core. At the heart of this drive are innovations such as the city's new Future Business Centre.
Enterprising environment
The centre is run by Allia, a charity whose mission is to 'resource the infrastructure which creates social impact', meaning it provides the workspace, business support and access to finance that enables social ventures to start up and flourish. Centre manager Gareth Jones explains what this means in practice: 'So here in the Future Business Centre that means creating a community of individuals, entrepreneurs, idealists, dreamers – call them what you will – who have society or sustainability at the heart of what they do. We then provide them with the toolkit to turn their ideas into reality. 'As well as physical office space we offer business support, for example in creating a business plan, in helping find new customers, or develop ideas for prototypes. We're the engine that turns them into financially sustainable enterprises that are able to stand on their own feet.' The centre offers a range of office solutions, from shared office space to dedicated units and workshops, accommodating from one to 32 people. Reception staff offer a professional first point of contact for clients or investors, while easy-in, easy-out licences cover terms starting from just six months, providing maximum flexibility for all circumstances. 'Crucially for start-ups, our packages are affordable. Think of it as big office facilities with small office costs,' adds Gareth. For those individuals and microbusinesses not quite ready to take on their own lease, the centre's co-working solution is a business lifesaver. Desks can be hired for a set fee per month, a set number of days per week, or even by the hour. The fully inclusive pricing includes lockable storage, the same gigabitspeed internet enjoyed throughout the centre, access to all-important tea, coffee and kitchen facilities, plus access to high-spec meeting rooms. On-site business advisors can work with budding entrepreneurs to establish and achieve goals and accelerate and nurture those embers of an idea.
Open doors
In August, just three weeks after opening, the Allia Future Business Centre welcomed its first tenants in Lark Energy. A fortnight later economic development company Opportunity Peterborough moved its offices to the centre. Both businesses are transforming the local area for the better: Lark Energy deploying renewable energy systems within the region and beyond, and Opportunity Peterborough leading the city's Skills Service and Future Cities programmes. The Peterborough Investment Partnership (PIP), a partnership between the City Council and Lucent Strategic Land Fund, is the latest company to move in. The partnership aims to develop surplus and often rundown council land, supporting new jobs while encouraging new development in the city. From its new offices the PIP team can keep a close eye on their first project, the Fletton Quays area on the south bank of the river. 'Location has undoubtedly been key for PIP,' says Gareth. 'What we'd like to do now is engage with them to ensure a strong environmental and social focus to the development work they're undertaking. We want to see how we can work together.' Other tenants at the Future Business Centre include an engineering company heavily involved with renewable energy and, in the Hatchery (the centre's business incubation space) a start-up developing a booking platform for charities and other not-for-profit organisations.
The Future Business Centre is quickly becoming a vibrant community of like-minded people with a passion to change the world for the good. Given the centre's supportive environment, businesses starting up or relocating here can be assured of a secure future.
Find out more about the Future Business Centre and packages available by visiting peterborough.futurebusinesscentre.co.uk
Become a member of the centre for FREE and access the active seminar, events and workshops programme, or meet other entrepreneurs at monthly get-togethers. Join through the website.
Leave a Reply