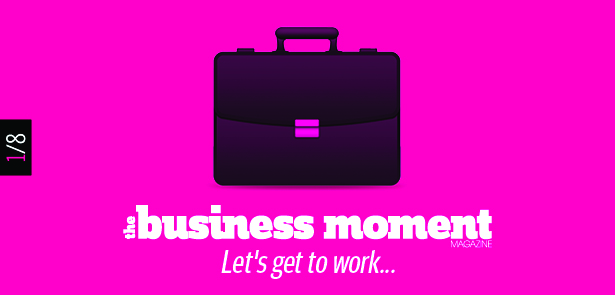 Mostly grey, with long dry spells. Does this describe your current business publication?
Bring business to life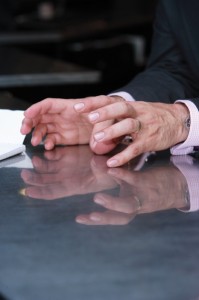 All too often, business magazines project an image of business that is, frankly, rather dull. But because, like you, we run a successful business – and deal with dozens of others in the local community (and beyond) on a daily basis – we know it is anything but. It is dynamic, inspiring, even exhilarating at times – often beset by obstacles and challenges, but also presenting exciting and sometimes unexpected opportunities. It's our mission to tell this story – and to help you tell yours. With The Moment Magazine – our highly praised what's on and lifestyle bi-monthly – we set out to reflect the truly vibrant nature of Peterborough and the region with a publication that was produced to the standard of a national, but completely free. Put simply, we thought the region was worth it. Readers and advertisers seem to agree. One commented: "This is the real Peterborough…"
Now we're doing the same for the business community, with a free, high-quality monthly e-magazine – also available as a licenced app via iTunes – that puts some of the colour back into business. It'll give you all the news, facts and figures you expect, but we'll also talk to the people behind them, find out what makes them tick and reveal the secrets of their success. And, via our online directory, we'll help businesses to network and connect with each other, too.
If that sounds like your idea of good business, give us a call.

Mark Wilson, Publisher
M: 07773 772864
Established brand. Proven expertise.
We wouldn't expect you to listen to us talk about business unless we did a pretty decent job of it ourselves. Understanding what readers really want from a magazine is the key to long-term engagement, strengthening the relationship between reader and advertiser. Building trust and sustaining that trust – through quality editorial content and shared core values – is an essential precursor to offering the reader guidance, help and support, enabling you to get closer to your customers than ever before. But the proof of the pudding, as they say, is in the eating. The Moment Magazine – our what's on and lifestyle publication, in print and online versions – has already put these principles into practice, bringing to life features that have been informing, entertaining and inspiring the people of our region since 2010. We've not only established a distinct brand – one built on the idea that local people deserve real quality – but have built a dedicated readership and provided a premium environment within which advertisers are successfully reaching out and connecting with their customers. In other words, we are already out there, already connected with businesses across the region. Tried and tested.
About The Moment
Determined to raise the standard of regional publishing.
The Moment Magazine is one of the finest examples of regional publishing anywhere in the UK.
15,000 free copies are circulated through a carefully selected network.
Also available in the Queensgate shopping centre, Peterborough railway station and Kiddicare.
What's the secret of your success?
People. The kind of person you are, the kind of people you employ, the kind of people with whom you trade and maintain fruitful, long-term relationships. We understand these are principles of good business. That's why our focus is on the people behind the business – their stories, their experience, their wisdom. Not only is it giving people something they really want to read, it's also cutting to the heart of the real issues, both locally and nationally. High quality editorial, that readers value and want to keep, remains key to our success. We know how to reach the right people, too. Business is broad – not something that only happens in an office. It includes chefs, personal trainers, landscape gardeners, musicians, shop owners and designers. With proven expertise in the region,The Business Moment brings these people together to benefit from each others' experience, not only through the magazine, but through its business directory – a locally-focused networking tool.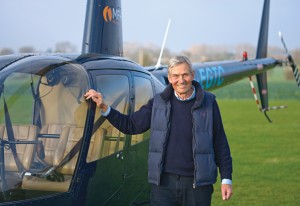 With compelling editorial content that combines first-hand experience, topical features, authoritative information and networking opportunities, The Business Moment offers advertisers the ability to build their own lasting connections with the business leaders of today and tomorrow, and benefit from the word-of-mouth recommendations that these connections make possible.
Our readership – your readership
Our core reader is dynamic, but also aspirational. With that in mind, The Business Moment doesn't simply reflect their world, but the business world they wish to inhabit – the place they want to be in five years.
ABC1 men and women aged 28-65 Intelligent, discerning and career-orientated
Involved in running of SME in which they have a significant stake
Live in the city and suburbs – or do business with those who do
Aspirational – looking to improve their lot at home and in business
Interested in sharing knowledge and learning from others
Value personal recommendations of services and products
A hub. A network. A community.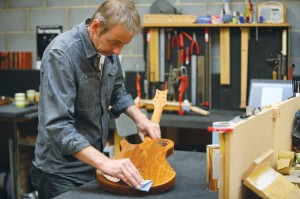 Good business is about building relationships. That's why The Business Moment provides more than a magazine. Our iTunes licenced app not only offers enhanced magazine content – with hi res images, audio and video – but allows users to connect directly and instantly to your website with one tap of your ad. With the online directory on our own website, we also offer businesses the opportunity to connect and establish an additional web presence (or a useful alternative, if they don't yet have one). Registration is completely free for a basic listing, but upgrading to Premium unlocks additional features allowing businesses to display more information to other users, including an interactive Google map providing directions and opportunities to get direct feedback from customers via the web – a valuable marketing resource. This service aims to create a hub of business users on The Moment website, further cementing The Business Moment's role at the heart of the community – as well as drawing prospective customers seeking specific goods and services to whom advertisers can appeal directly.
Revolutionary product. Revolutionary distribution.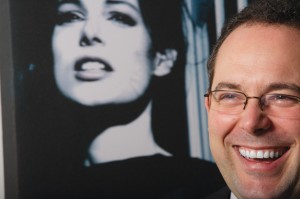 The way The Business Moment is distributed is as cutting-edge as the product itself – yet still gloriously simple, and infinitely flexible. Because it appears as an e-mag and an app, distribution is as straightforward as sending a link to our targeted distribution list. From this, it can be viewed online, or downloaded from iTunes Newsstand directly onto your iPad – all completely free. Content of the app is fully interactive, allowing ads to have live links to advertisers' websites so readers can click through to them directly, with a single tap. But it doesn't end there. Because it is free, anyone receiving it can send the link out to their own contacts – you can even add it into your own newsletters or e-flyers if you wish. That means your customers can also get the benefit of The Business Moment's compelling, multimedia, multi-sensory content at no extra cost to you – while the magazine goes on spreading the message of your ad by viral distribution. Job done.
Some typical testimonials
…and such a breath of fresh air to finally receive a magazine through the door that I don't want to recycle straight away. Having worked as an art director in publishing for almost twenty years I'm constantly complaining about how rubbish some of the tat is that we get given. They're always full of garish ads   and badly thrown together. But I can honestly say that yours doesn't slot into that category. I have just sat down at breakfast and read your magazine from cover to cover. Well written, edited, designed and produced. I'm

looking forward to the next issue…
Best, Nic
The Moment has been a very welcome addition to our coffee tables. It's meticulously put together, looks great and takes a refreshing look at our local culture. It's great to have a regional title with national calibre.
Phil Drinkwater, Marketing Manager, Queensgate 
The business community in Peterborough is a very diverse one, so I was really pleased when Mark said 'We're looking at something

new…' People who have got wind of it are saying 'That's smart, that's clever…' There's a real positive vibe.
Chris Falco, Riva Restaurant

Please use the www.pass4press.com website for information that will prevent errors and save time. In doing so, you should be able to produce error free files. If you have any other queries please visit www.atgraphicsuk.com for more information or contact our I.T. department
Advertising specifications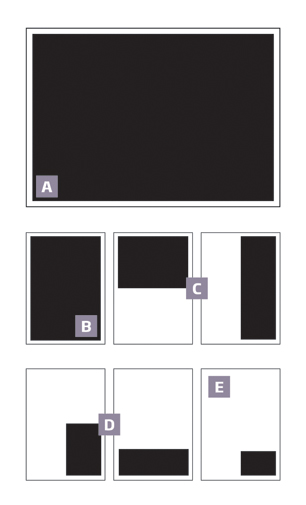 A DOUBLE PAGE SPREAD (DPS)
Bleed (h)303mm x (w)426mm
Trim (h)297mm x (w)420mm
Type area (h)281mm x (w)404mm
B FULL – page
Bleed (h)303mm x (w)216mm
Trim (h)297mm x (w)210mm
Type area (h)281mm x (w)194mm
C Half-page
Type area (h)139mm x (w)194mm or (h)281mm x (w)94mm
D Quarter-page
(h)139mm x (w)94mm or (h)68mm x (w)194mm
E Eighth-page
type area (h)68mm x (w)94mm
WEB SPECIFICATIONS
ALL SIZES IN PIXELS AT 72 DPI
Leaderboard: 728×90
Mpu: 300×250
Square: 250×250
Super skyscraper: 300×600
Wide skyscraper: 160×600
Skyscraper: 120×600
Rectangle: 300×100
Max size 50kb
SUPPLYING FILES
Supply format: Digital files via website
https://www.atgraphicsuk.com/support/index.html
Digital files: pass4press PDF, EPS or TIFF. All must be CMYK files.
Resolution: Mono or Colour 300dpi (or more) at 100% final usage.
Contact
Editor
Toby Venables
Tel +44 [0]771 4550506

Deputy Editor
Tamsin Cocks
Tel +44 [0]7814 506694

Publisher
Mark Wilson
Tel +44 [0]1733 810902
+44 [0]7773 772864

Advertising
Mark Wilson
Tel +44 [0]1733 810902
+44 [0]7773 772864

Codename Media Limited
Company number: 07352411
In Partnership with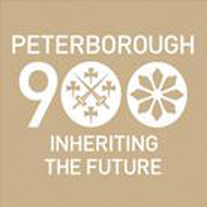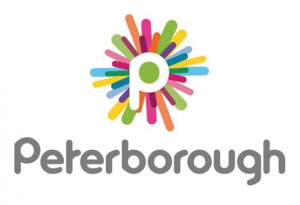 Leave a Reply