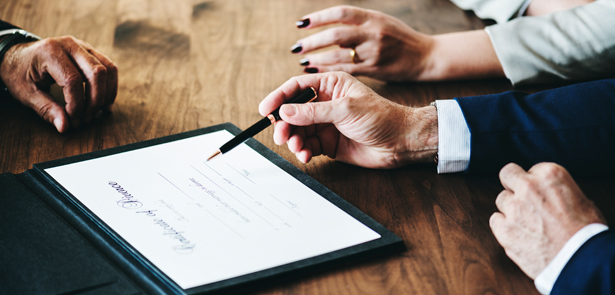 Family solicitor Chris Brown is recognised as a specialist in helping couples divide assets when a relationship breaks down
When a couple decides to divorce, one of the biggest concerns is often the financial implications and how assets will be divided. Chris Brown, Associate Solicitor at Hegarty Solicitors explains how a Resolution Specialist can help. For couples facing divorce or separation, a trusted lawyer plays a key role in helping to resolve complex issues such as children, the home and finances. Using a Resolution Specialist means that couples can be assured they are using a lawyer who agrees to uphold the Resolution Code of Practice that promotes a non-confrontational approach to family problems.
It also means the lawyer has passed a written test demonstrating a breadth of knowledge of family law issues and specialist knowledge in at least two areas of family law. Resolution members encourage solutions that consider the needs of the whole family and in particular the best interests of children. Chris has recently been reaccredited under Resolution's Specialist Accreditation Scheme. Chris has been a specialist under the scheme since 2015 and is required to apply to be reaccredited every three years.
The Resolution Specialist Accreditation Scheme has been developed to recognise members who have demonstrated excellence in the practice of family law and in the areas in which they specialise. Chris' Specialist Resolution Accreditations in Complex Financial Remedies show expertise in dealing with financial issues such as debt, shared ownership and repossession or issues around pre-acquired or post-separation acquired wealth, treatment of share options, bonuses or future income, as well as international elements. The Accreditations recognise expertise in dealing with assets of all sizes from cases where assets are less extensive to those where assets are substantial. Chris commented: 'Every three years I have to apply to be reaccredited for a further three years. This requires me to submit evidence demonstrating I have specialist knowledge, understanding and application required for each of my accredited specialist areas. I must also demonstrate continuing adherence to the Resolution Code and good practice generally.'
In order to be reaccredited Chris was also required to submit a training record to confirm that he has acquired the requisite amount of continued professional development in family law in the last three years and a reference from a member of the judiciary or a family justice professional. Chris joined Hegarty Solicitors in 2012 after studying law at both London South Bank and De Montfort University in Leicester, qualifying in 2009. Chris specialises in advising and assisting clients in relation to the division of assets and resources when a marriage breaks down and financial claims arising between couples who were not married.
Hegarty Solicitors ● To speak to Chris about your situation please call 01733 295627, email or visit www.hegarty.co.uk/family
Image: www.freepik.com/free-photo/breakup-marriage-couple-with-divorce-certification_2767734 
Leave a Reply