Arts campaign calls for Peterborough businesses to invest in young people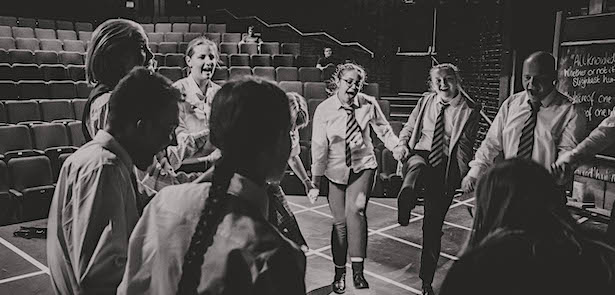 Peterborough cultural partnership for children and young people (PHACE) is launching a campaign to highlight the importance of art, culture and heritage in the lives and future careers of young people in Peterborough.
The 'Faces of PHACE' campaign will shine a spotlight on the people of Peterborough who have been involved in the arts from a young age, and are now forging successful careers in the city. A digital gallery will feature images of Peterborough's young people and tell their stories. This will be topped off with an exhibition event, when restrictions allow.
Through the campaign, PHACE will work with Peterborough businesses to generate support and funding to create new opportunities for children and young people to engage in art, culture and heritage in Peterborough.
Campaign manager Becky Owen-Fisher says: "A third of Peterborough's is under 25, and too often young people leave the city at the first opportunity to pursue careers elsewhere. We know that exposure to music, art and drama gives young people vital skills for their future lives and careers. Businesses that invest in arts and culture now will be helping to secure a talented, highly skilled future workforce for Peterborough.
"Covid-19 has had an unparalleled impact on the education of children and young people, including on their ability to access vital cultural services which play such a significant role in building confidence, imagination, evaluation, and teamwork and communications skills. Partnering up with local businesses will mean we can offer more opportunities, helping to create the next generation of bright, aspirational young people in the city."
This is just the beginning of the journey – PHACE's aim is to create an annual event, identifying and celebrating Peterborough's brightest young people.
If you run a business in Peterborough and would like to talk to PHACE about the campaign and how you can invest in the future careers of Peterborough's young people, email or go to their website www.phace.co.uk
Photo: Thomas Byron Photography
Leave a Reply