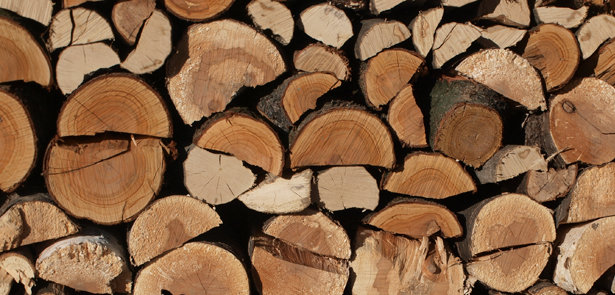 There's nothing like the warm glow of a real fire to create a homely welcome. And as winter approaches wood burner showroom Exclusively Morsø aims to bring that magic to more Peterborough homes
As the leaves fall thick and fast and the first frosts crisp the countryside, our thoughts naturally turn to the intimacy and warmth of the home. It's great to be outdoors admiring autumn's splendour, but it's even better to come home to the crackle of a real fire! Exclusively Morsø has just opened its doors within the Yes Granite showroom in Yaxley. Its aim is simple: to bring the warmth and magic of wood burners to homes across the Peterborough region.
Morsø wood burners have a proud tradition. The Danish-made burners have been in production for more than 160 years and have been available in Britain for 30. 'These are really beautiful burners,' explains manager Di Martin. 'And nowadays there's a huge variety of burners to choose from. We've got wood burners and multi-fuel burners, traditional-looking burners or incredibly sleek and contemporary stoves. So there's a burner to suit every home, not just the olde worlde types!'
Wood burners bring many benefits to the home. They are vastly more efficient than an open fire because they capture and radiate more heat into the room. Burners can help to reduce the heating load on your primary heat source, saving you fuel and money. 'But the main reason to install a burner is that it's a real addition to your home – it forms a homely centrepiece, which is why many people opt to install one,' adds Di.
Installation is a simple process and usually takes just a morning or afternoon. In most cases a stainless steel liner is fed down the chimney and connected to the burner. 'But you don't necessarily need a chimney to have a wood burner,' explains Di. 'We can look at alternative options if you don't have one, so that really anyone can enjoy a burner.' All installations are fully HETAS approved.
The Exclusively Morsø showroom is a great place to get a feel for the range of burners available, which start at 4kW and under £1,000. The showroom also offers a no-obligation home survey so they can explore your requirements in more detail and talk through possible installation options.
Celebratory status
Exclusively Morsø was opened in September by actor Warwick Davis. Di Martin explains how it came about: 'We met Warwick at the Yaxley Festival when he came to look at our pizza oven. He fell in love with it so we offered to lend it to him and a couple of weeks later he came into the shop to borrow it! We have had dealings with him ever since, including supplying a couple of wood burners for his new home. He fell in love with the product, so when we asked him to open the showroom for us, he happily agreed to it!'
Exclusively Morsø Unit 1 – 2 Enterprise Court, Eagle Business Park, Yaxley, PE7 3GR.
01733 246391
morsoe.com/uk
Leave a Reply