2022 set to be an ambitious year for UK business owners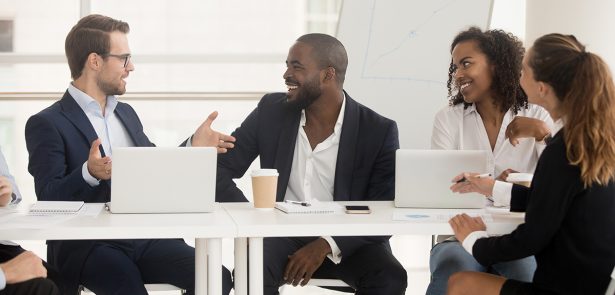 Every quarter, accounting network Moore UK asks business leaders across the UK to share their aspirations for the next six months and track business confidence. In its latest Owner Managed Business (OMB) survey (carried out in November 2021), Moore looks at these consistent measures and the new issues affecting UK businesses today.
With changing lockdown restrictions and extended periods of home working, 2021 was a turbulent year for many businesses. But despite this, new research suggests that ambition in UK business leaders has not been completely stifled.
Moore UK's latest OMB survey of 442 owner managed businesses found that despite the various difficulties facing businesses over the past year, almost half (43%) of UK-based owner managed businesses have listed hitting their sales and profit targets as a top priority for the next twelve months. A further 37% said that winning new business is at the top of their agenda, demonstrating that the pandemic has not prevented ambition in the UK.
With their sights set high, two thirds of businesses said they are feeling optimistic about the year ahead.
Many are focusing on enhancing their workforce, with more than half (55%) of businesses expecting to maintain their current staffing levels and a further 42% are hoping to increase them. However, the recruitment market remains highly competitive, so businesses aiming for growth face a difficult challenge to stay ahead of competitors.
Dinah Patmore, Strategic HR Partner at Moore member firm, Moore Kingston Smith said: 'With a record number of jobs currently on the market, employers face the very difficult challenge of not only attracting top talent but also retaining staff. This has led many businesses to examine what makes them a great place to work and how they can become even better, to stay ahead of the game.'
Diane continues: 'In addition, employers should also be examining their recruitment strategy as a whole, to accommodate potential candidates in the market with transferable skills that may not historically have been considered. With hybrid working no longer being recognised as a benefit in many sectors, employers are having to work harder to think outside of the box and stand out from other businesses.'
To overcome the competitive landscape, half (50%) of those who found it challenging to recruit staff have already altered their working patterns, introducing more flexibility. A further 46% have improved benefits and 41% have increased salaries to help with their recruitment and retention efforts.
Moving forward, it is likely that leadership will continue to have a people centred focus. Employers will need to continue adapting and improving their recruitment strategies and employee packages to remain ahead of the market. 2022 is likely to be a very transformative year for businesses, as we begin to see a major reshaping of the UK workforce.
From recruitment to workforce management, Moore UK offer HR Consultancy services to businesses across the UK. To find out more, and to read the full Owner Managed Business survey results, visit www.moore.co.uk
Leave a Reply