My Gadget Life | Tech Dad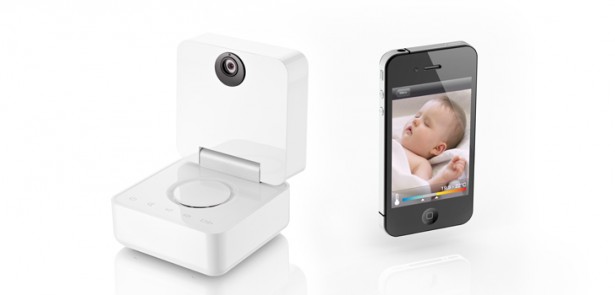 I'm about to become a dad for the first time. I'm excited. I can't wait, but I'm having a mental battle with the amount that today's technology should be integrated into the wee man's young life (it's a boy). Editing a gadget magazine and, more specifically operating a section called 'Tech Dad', means that I'm regularly presented with a cornucopia of tech, designed to aid unseasoned parents like myself, or designed to make parenting 'fun' through the medium of whizzy gadgetry. Or will this tech keep us tied to the mainframe and less to our kids?
Will this tech keep us tied to the mainframe and less to our kids?
Take the Withings Smart Baby Monitor, a marvel of an invention that comes built with a high-res, wide-angle, zoom-ready camera and infrared vision to allow you to watch your bubba anytime, anywhere. It connects to your smartphone, enabling you and your family or friends to watch your baby from anywhere in the world, as long as your phone has internet access. It's also got a microphone and speaker, which allows for two-way communication with the toddler as well as other interactions, such as playing lullabies or turning on the night light. And allows you to monitor temperature and humidity. Undeniably cool, but peace of mind or a collection of features to keep you worried and constantly attached to your phone?
Or what about the quietening qualities of tablets or mobile phones? In my day (and I'm sure many of yours, too), a set of car keys would have provided hours of jangly entertainment. Now, kids who can't even talk yet are being given bright, flashy contraptions that respond to the touch, make noises and interact with snotty fingers. A brain-expanding pastime or over stimulation that's going to make them impatient in years to come? Apart from the on-going reports on how video games turn children into murderers, I haven't come across any research that proves tech to help or hinder early life. I guess it's all down to how much I rely on tech and how much I let it interfere with my parenting. It's going to be an amazing ride.
Leave a Reply