Vikings set to raid Flag Fen – 21 and 22 July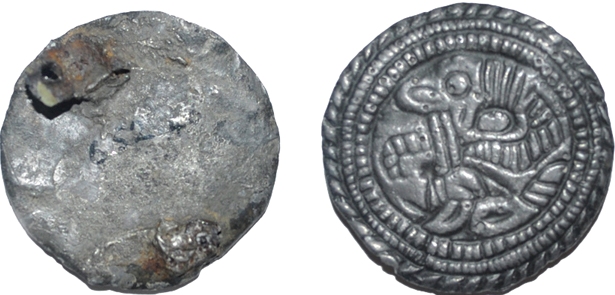 Looking for a fun family day out? Something different to keep the kids entertained during the summer holidays? More importantly are you looking for a free day out? Then head down to Flag Fen this July as Vikings are about to invade Peterborough
The question is, are you brave enough to experience a Viking raid? Ideal for families, the event will recreate the combat and terror of Viking life. Hundreds of warriors will be on hand to re-create a full scale Viking battle.
For those of you who are less into blood and gore Living History camps will be dotted around the event to explore what life was like a thousand years ago. (Note to parents: this is a sneaky way to get the kids to learn!).
There will also be fun family activities and storytelling throughout the day.
Taking place on Saturday 21 and Sunday 22 July from 10am daily, this event is free to Heritage Pass holders.
The Heritage Pass can be purchased for just £35 and allows unlimited entry to Flag Fen, Peterborough Museum and Longthorpe Tower plus selected events for the whole family for a year.
Alternatively a family ticket for just the Viking event is priced at £15. Individual tickets are priced £6 for adults, £5.50 for concessions, £4.75 for children and full-time students and free for under 5s.
The Vikings Event is part of the Vikings! Exhibition at Peterborough Museum until 7 October 2012.

About the Vikings! Exhibition
Vivacity's summer blockbuster for 2012 for all the family! Step back in time to the Age of the Vikings! Join the Viking feast in our recreated longhouse, read all about warrior battles and adventures written in the Vikings Sagas eight centuries ago, and stand on the prow of a Viking ship and imagine crossing the Northern seas to raid and plunder… Bust the myths by discovering fun facts about daily life, entertainment and beliefs, and view some amazing Viking finds from all over Britain. Absorb the sights, sounds and smells in our hands-on exhibition.
About the Heritage Pass
Available to buy from all three heritage sites, Peterborough Museum, Longthorpe Tower and Flag Fen. Priced at £10 for an individual pass or £35 for a family pass, ask at Reception for details.
About Vivacity
Vivacity is an independent, not-for-profit organisation with charitable status that manages many of Peterborough's most popular culture and leisure facilities on behalf of Peterborough City Council, including Flag Fen. For more information www.vivacity-peterborough.com
About Flag Fen
Flag Fen Archaeology Park is home to a unique ancient wooden monument. A kilometre long wooden causeway and platform are perfectly preserved in the wetland. 3300 years ago this was built and used by the Prehistoric fen people as a place of worship and ritual. 60,000 upright timbers and 250,000 horizontal planks are buried under the ground along with many swords and personal items given as offerings to the watery fen.
Leave a Reply