Katharine of Aragon Festival 2013 – 26 – 29 January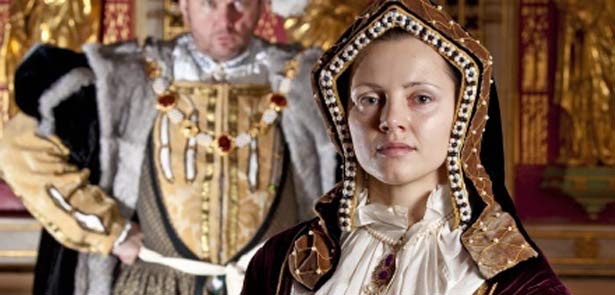 Katharine of Aragon, Henry VIII's first wife, was buried at Peterborough Cathedral on 29 January 1536. The anniversary of this significant event in royal history will be commemorated with an exciting programme of events, organised by Peterborough Cathedral and Vivacity, and supported by Peterborough City Council
At Peterborough Cathedral and  Peterborough Museum
Tickets On Sale Now
Saturday 26th January 2013
10am-4pm – Tudor Living History Day at Peterborough Cathedral
Held in the atmospheric surroundings of Peterborough Cathedral, visitors have the opportunity to meet Katharine, Henry VIII and a cast of Tudor characters.
Saturday 26 January 2013
7.30pm – Evening talk at Peterborough Cathedral
Peterborough Museum's Stuart Orme will give this talk on 'Dissolving Peterborough – the last days of Peterborough Abbey and the Dissolution of the Monasteries'. Hear about the impact of Henry VIII's divorce from Katharine. Admission: £5 each, from Peterborough Visitor Information Centre. Call 01733 452 336.
Sunday 27 January 2013
10am-4.30pm – Tudor Experience Day at Peterborough Museum
For one day only, Peterborough Museum heads back to the Tudor age! Take the opportunity to attend a royal audience with Henry and Katharine, meet period characters, and immerse yourself in the Tudor way of life. The day will include tours to the rarely-seen Tudor parts of the building. Admission: £3 adults, £2 concessions, £6 families, under 5s and Heritage Pass holders are FREE.
Sunday 27 January 2013
7.30pm – Tudor and Stuart Peterborough Guided Walk
Take a tour around Peterborough's historic city centre with a costumed guide. Discover what the city was really like during the Tudor period and at the time of the Civil War. Admission: £5 adults, £3 concessions from Peterborough Museum, call 01733 864 663.
Monday 28 January 2013
10am – Tudor Schools Day at Peterborough Museum
This is a very special opportunity for local schools to travel back 500 years and experience life in the age of the Tudors. Places are limited, so please contact the Museum Education team on 01733 864 700 for more details and to book.
 Tuesday 29 January 2013
10.30am – Commemorative Service at Peterborough Cathedral
Join us for the annual commemorative service at Peterborough Cathedral, featuring performances of period music by Hautbois, which will be attended by city dignitaries and local school children. This will be followed by a special schools event for the children taking part.

Leave a Reply