Peterborough Music Festival 2016: New Youth Music Showcase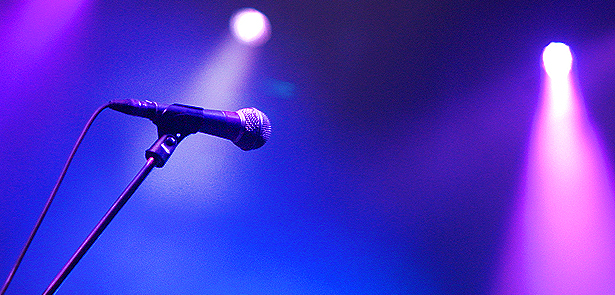 An opportunity to perform new music in front of an audience and receive professional feedback at the Voyager Academy Auditorium
Are you a budding Adele, Ed Sheeran or Sam Smith? Does your band or ensemble write its own material? Could you be the nation's next Coldplay, Pink Floyd, Britten or Novello?
Peterborough Music Hub and the Peterborough Music Festival have joined forces to present a fabulous opportunity for local composers to compete in a Youth Music Showcase of original new music and compositions as part of 2016's Peterborough Music Festival.
The showcase includes three classes:
Singer/Songwriter 
Solo or duet. Own choice of original composition, not exceeding 5 minutes
Solo Instrumentalist 
Own choice of original composition, not exceeding 5 minutes
Band/Ensemble 
Maximum 8 performers. Own choice programme of original compositions, not exceeding 8 minutes
Entry requirements
All entrants must be 18 years of age or under.
The overall first prize is an 8 hour recording session courtesy of Laffing Boy Music, together with £100.
Three runner up prizes of £50 will be awarded to the most promising artists across the competing categories. Prizes will be awarded by an independent industry professional.
The Peterborough Music Festival team is delighted to announce that evaluation feedback will be provided on the day by professional singer/songwriter Hayley Sanderson.
Hayley – originally from Peterborough – is generally considered to be one of the finest vocalists on the London scene today and is certainly one of the most in-demand freelance singers. For the past nine years she has been a regular singer on the BBC's 'Strictly Come Dancing'.
Her CV reads like a who's who of music, including work with artists as diverse as Narada Michael Waldon, Nile Rodgers, Will Young, Gloria Gaynor, Bonnie Tyler, Cee Lo Green, Josh Groban, Ellie Goulding, Jess Glynne, Barry Manilow and collaborations with Gilbert O' Sullivan, Rick Wakeman and the Swiss Harpist, Andreas Vollenweider.
She is also a successful music arranger with projects for Lulu, Gilbert O'Sullivan and The 4Tunes. Her song-writing experience is extensive including work for her new band, The Stylophones, and co-writing with Mark Hudson (for the vocalist Peter Grant) on Noel Clarke's film, The Knot.
Hayley's skills and experience will ensure that all the entrants receive expert advice and encouragement across a range of styles and disciplines.
New Youth Music Showcase
Voyager Academy Auditorium, Mountsteven Ave, Walton, Peterborough PE4 6HX 
Saturday 19th March, 2 – 6 pm 
The deadline for entrants has been extended for a limited period only. For more details go to www.peterboroughmusicfestival.org.uk
Leave a Reply