The Real Thing at the Cresset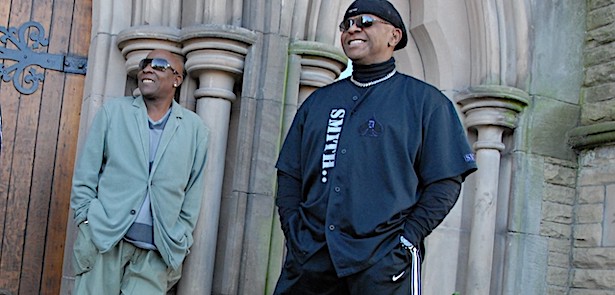 Legendary UK Soul band THE REAL THING are coming to Peterborough's Cresset Theatre on Bank Holiday Sunday 30th May 2021.
Best known for their legendary hits 'You To Me Are Everything', 'Can't Get By Without You' and 'Can You Feel the Force', as well as their ground-breaking 1977 song, 'Children of the Ghetto', The Real Thing remain Britain's most successful black group of all-time. Pioneers in soul, funk and dance music, the two original members – Chris Amoo and Dave Smith – are now celebrating over 45 years in the music industry. Still gigging across the world, the band's success and longevity is unprecedented in British entertainment history.
Its also EXACTLY 45 years to the week when the single was first released – the song was a new entry in the Top 40 at number 22 on the week ending 5th June 1976  https://www.officialcharts.com/charts/singles-chart/19760530/7501/
Currently enjoying a huge renaissance after the showing of the bands critically acclaimed biography 'Everything' on BBC on August 7th , then new fans as well as old fans have been showing their support for the band.
In addition, the band have released a 'new' single – a song that was recorded originally back in 1976 but has never seen the light of day before. Called 'Someone ought to write 'a song about you' – it has already had over 50,000 views on youtube.   https://youtu.be/SigtKIVjFco.
Early Bird Tickets for the show will go on sale on Friday 4th September priced at only £26.50 from the Cresset Box Office at www.cresset.co.uk  
Leave a Reply