A Brand-New Spring 2023 Season Unveiled for Peterborough's Key Theatre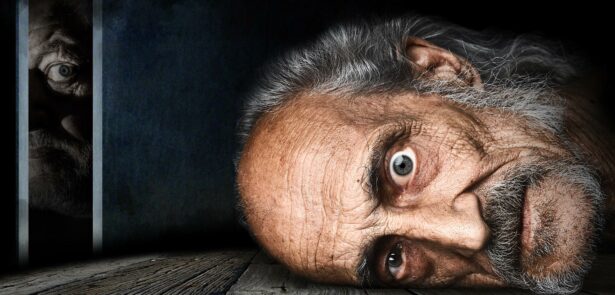 After a hugely successful first year under the management of Selladoor Venues, the Key Theatre Peterborough today unveils a packed spring 2023 season presenting an exciting line-up of theatre, music, comedy and live entertainment.
There are a wealth of thrilling theatre productions heading to Peterborough this spring, from brand-new productions of the classics to modern masterpieces that will surprise and delight. The National Theatre's production of Roy William's Sucker Punch (8 – 13 May) visits the Key as part of a major UK tour; from the award-winning writer of Velvet comes Fame Whore (12 Feb), an outrageous new dark comedy starring Gigi Zahir as drag artist Becky Biro; Robert Daws (The Royal) stars in Wodehouse in Wonderland (16 – 18 Feb), based on the life and writings of P. G. Wodehouse.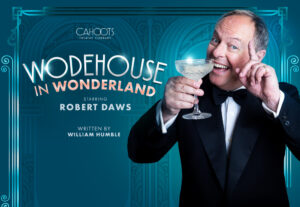 John Godber's full-blooded comedy receives a 21st century update as Teechers: Leavers '22 (15 – 16 Mar) brings to life an array of terrifying teachers and hopeless pupils through the eyes of three Year 11 students facing a scary world, whilst Rumpus Theatre bring Edgar Allen Poe's The Tell-Tale Heart (5 – 6 Apr) to the stage in a thrilling new adaptation of the classic Victorian thriller. Dyad Theatre present Virginia Woolf's A Room of One's Own (27 Apr), a wry, amusing, and incisive trip through the history of literature, feminism, and gender.
Live music fans will not be disappointed, with a stellar line-up of acts from every musical era to choose from: from the music of Hendrix, Clapton and Cream (Voodoo Room, 9 Feb), the Beatles and the Travelling Wilburys (The George Harrison Project, 3 Mar), Dire Straits (Money for Nothing, 3 Feb) and the electric 80s (The Duran Duran Experience, 25 Feb), to rock 'n' roll (Rave On, 9 Mar), rock (Women in Rock, 30 Mar) and present day hits (The Ultimate Girl Power Concert, 15 Feb), there will be something for everyone this spring. Don't miss singer-songwriter Chris Wood (24 Mar), And Finally… (21 Apr) the top Phil Collins tribute, or The Johnny Cash Roadshow (16 Apr).
Fans of musical theatre will not want to miss Dreamcoat Stars (17 Mar), an evening of the best of musical theatre and beyond featuring stars from the hit production Joseph and The Amazing Technicolor Dreamcoat including Any Dream Will Do star Keith Jack. Experience a night at the 'greatest show on Earth' with Circus Spectacular (10 Feb), featuring international circus acts, amazing magic and lots of laughs in a fantastic variety show for all the family.
If it's comedy you're after, we've a whole host of hilarious events from top comedians that will have you rolling in the aisles: Taskmaster winner Sophie Duker presents her new show Hag (18 Mar), fresh from the Edinburgh Fringe; the UK comedy scene's best-kept secret Carl Hutchinson is back with a brand-new show Watch Till The End (28 Apr), whilst John Kearns brings his new show Varnishing Days (17 Mar) to the Key stage; Rich Hall returns with new rants, knife-edge observations and thrilling musical interludes in Rich Hall: Shot From Cannons (22 Apr) whilst Jim Davidson returns with Not Yet Cancelled (4 Mar).
For something a little different, why not try Psychic Sally (7 Feb), the medium who's been wowing the world for over 12 years, or for something strictly for the grownups, we have not one but two adult pantos: Cinderella and her Naughty Buttons (4 Feb) and a return for the sell-out P*ssed Up Panto crew, who will present their own inimitable take on Aladdin (10 Mar). Join renowned standup Joe Rooney for Father Ted: A Celebration (14 Apr) as he pays tribute to one of the greatest sitcoms ever made, or London's longest-running West End magic show (1 Apr) for a memorable night out.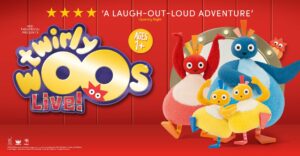 And finally, family audiences are not forgotten this spring with a brilliant line-up of productions to appeal to children of all ages. Join Great Big Hoo, Toodloo, Chickedy, Chick and their friends as they discover the wonderful world around us in Twirlywoos: Live (2 Apr); experience an interactive treat for families, and anyone who would enjoy a relaxed, inclusive theatre experience, with Hansel & Gretel (7 -9 Apr) full of magic, gentle interaction and integrated signing; and go on a dreamy adventure full of love, fairies, and ridiculousness in Norwich Puppet Theatre's sideways take on Shakespeare's classic play A Midsummer Night's Dream (5 Apr).
For booking visit keytheatre-peterborough.com
Box Office: 01733 852 992

Leave a Reply