Noise Boys Peterborough World Premiere!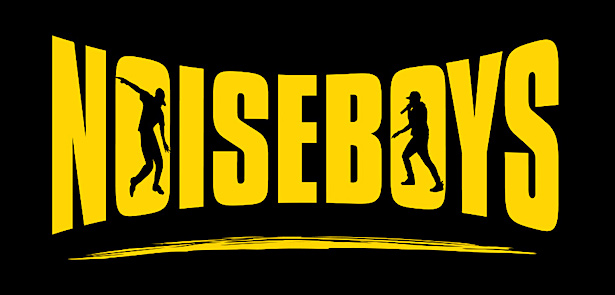 Noise Boys is the brand-new tap dancing and beatboxing spectacular show that is set to take the world by storm – and it's previewing in Peterborough (25-27 July) before a month long run at the 2019 Edinburgh Fringe
Featuring a cast of nine performers including champion beatboxer Hobbit, world class tap dancers and some of the finest street musicians in the country including London Rapper Roxxxan, Noise Boys is a high-octane and exhilarating show that combines outstanding physical skills with incredible musicianship and rhythm – 60 minutes of unadulterated entertainment for all ages.
Noise Boys is the latest show from the creative minds of Nic Doodson and Andrew Kay – the team behind The Choir of Man – a show known across the globe as 'the ultimate-feel good show', four-time Grammy award winning Soweto Gospel Choir, The Magnets, and the award-winning play North by Northwest.
Noise Boys director and producer Nic Doodson has been at the forefront of global singing for the past 20 years as a performer, director, competition judge and producer of The Magnets, The Choir of Man and Gobsmacked.
Choreographer, Douglas Mills was the lead performer in the worldwide Tap production Tap Dogs and has brought his unique style of tap into many theatre productions, including Puttin' on the Ritz, and Strictly Gershwin (Royal Albert Hall), Viva La Diva, starring Darcey Bussell and Katherine Jenkins, and Strictly Tap Dance Fever. Douglas has also performed as a soloist on Take That Presents: The Circus Live UK national tour to crowds of 90,000 people and was an integral part of London's 2012 Olympics closing ceremony.
Noise Boys
Peterborough New Theatre
25-27 July 8.00pm
---
ROXXXAN – Narrator / Rapper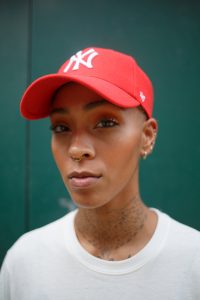 Birmingham born musician Roxxxan is a real head turner. Famed for her fast, clever lyrical rapping; Roxxxan has been making waves in fashion for her unique take on menswear for women. A self-proclaimed tomboi, Roxxxan's striking looks and gym-honed body are the perfect backdrop to her effortless style.
Roxxxan has worked with high street retailers around their PRIDE activities and has also recently written and starred in the hit musical theatre production of Suffrageddon, which sold out its UK tour in 2018.
A qualified sports trainer, Roxxxan also teaches gym classes and has hosted corporate classes for leading fashion brands and publications.
---
HOBBIT – Beatboxer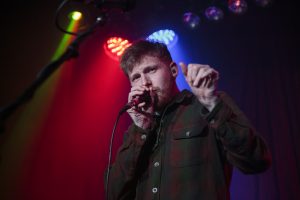 Hobbit has been beatboxing since 2003, performing everything from intimate gigs to stadium tours across the world. Passionate to push the art form as well as himself, he is the official 2x UK Loopstation Champion, 3x UK Team Champion and integral member of World Champion beatboxers, 'The Beatbox Collective', and his show has taken him from Glastonbury Festival to Times Square.
In 2010, Hobbit co-wrote and performed the soundtrack to 20 Stories High's theatre production, "Ghost Boy". Due to the success of this, he was asked to create more music with cellist Hannah Marshall on their next show, "Melody Loses Her Mojo". In 2016 he returned to the stage as part of "The Broke'n' Beat Collective" international tour to create all the music and soundscape live, as well as being an integral member of the cast. This process helped lead the shows to 5 star rave reviews. In 2019, he is back on the theatre stage having cocomposed and performing all the music for Big Up! with just him and a Boss Loopstation.
Hobbit got to show his versatility as an artist by playing with Indian kathak performer Guari Sharma Tripathi, curating a live Beatbox and Comedy show with the incredibly funny Jarred Christmas; which has toured the UK and had a run at the Edinburgh Fringe Festival, is a member of legendary UK A Capella group 'The Magnets' and voicing the character 'Juke' on Cartoon Network show "The Amazing World of Gumball" among much more. A true creative force!
For information on these and other shows at Peterborough New Theatre, visit: www.newtheatre-peterborough.com
Leave a Reply