The lights are bright at The Broadway!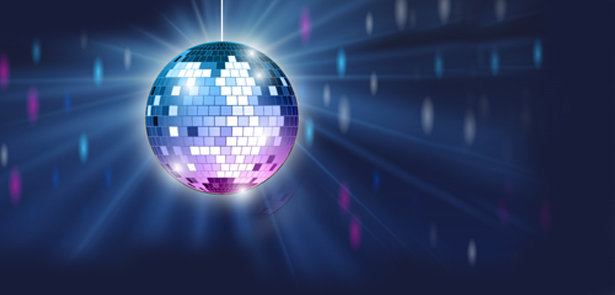 The new management team proves there's always magic in the air…
For everyone involved, the first few months of The Broadway under new management has just flown by. Having re-opened on 2 September 2017, exactly 80 years to the day since the building first came into being as an Odeon cinema, there has already been an eclectic mix of entertainment provided, with genuinely something for everyone.
Theatre Manager Harrison Fuller says: 'The Broadway wanted to be seen not only as an entertainment and arts venue, but also a community resource. This is beginning to be appreciated by a wide range of organisations, charities and theatre goers. We have had weddings, parties, business meetings and local entertainers and theatre groups hire our exclusive the Broadway Suite venue, and enquiries are coming to us now on a daily basis. Tour promoters and theatre producers only have to see our main auditorium to appreciate the high specification of these facilities that are available in Peterborough. We are already looking to finalise our pantomime for next Christmas.'
Here's a closer look at what's coming your way…
Funhouse Comedy Part Two
Thursday 25 January
Pete Firman (The Magicians) and Patrick Monahan (Show Me The Funny) top the bill at The Broadway's second comedy and dinner event, with James Dowdeswell (Russell Howard's Good News) returning as compere.
WAW Professional Wrestling
Thursday 8 February
Get ready for action from the World Association of Wrestling. Following the debut last September at The Broadway, this entertaining sport returns, featuring a packed card of talent, all ready to demonstrate their prowess and enthral you all!
Katleris ir Stonkus: #ManTaiVienodai
Sunday 11 February
Lithuanian comedy comes to The Broadway with a 5pm start.
Elkie Brooks Live
Friday 2 March
Elkie's incredible journey has reached a milestone of 50 years, but she hasn't finished her travels yet. She is fighting fit, looking amazing and more excited to be performing than when she first set out on the road. She is in full flight, all guns blazing, still aiming higher and it will be an honour and a privilege to watch the next part of that unique journey at The Broadway.
Coming soon
The programme for the rest of 2018 is already being put into place…
Creating a huge buzz is the announcement that Jools Holland & his Rhythm and Blues Orchestra featuring Ruby Turner is coming to town (20 May).
There's also tribute act 'Jive Talking – The Bee Gees in Concert' (19 April), and 'Skin Deep – The Musical' (12 May), a revue about body image, diets, the gym, selfies, Botox, nip 'n' tucks, photo-shopping, and what we endure trying to look good.
For theatre fans, there's also 'We Are The Lions, Mr Manager', the remarkable story of Jayaben Desai, the inspirational leader of the 1976-78 Grunwick Film Processing Factory Strike. It's a play by Townsend Theatre Productions, presented by the Peterborough Trades Union Council.
For fans of Strictly, look out for 'James and Ola: Uncensored' (10 March), and for Rat Pack fans and vintage-scene followers there's 'Sinatra, Sequins & Swing: The Capitol Years Live!' (23 March).
'Hello La Voix' features the larger than life Britain's Got Talent semi-finalist, who was also one of the stars of Absolutely Fabulous – The Movie, (13 April).
For those who want to avoid World Cup football, one of the England group games is going to have to compete with 'Forbidden Nights', the sexy circus who were also seen on Britain's Got Talent (28 June).
There's an evening of entertainment with Carl Fogarty, the undisputed King of superbike racing in 'The World According to Foggy' (17 May), and The Broadway also plays host to the Edinburgh Fringe comedy cabaret 'Trumpageddon' (1 February).
Comedy-actor-writer and mental health campaigner Ruby Wax presents 'A forum for discussion – a mindfulness guide for the frazzled', suitable for ages 15+ (17 April), and comedian Jon Richardson of '8 Out of 10 Cats Does Countdown' fame brings his new show 'Old Man', for ages 14+, to Peterborough (21 April).
Tony Stockwell, the psychic medium will be making an appearance at The Broadway on Thursday 3 May. Remarkably compelling, amazingly detailed and always humorous, the popular star of TV's Street Psychic, Psychic Private Eyes and Psychic Academy, Tony has a longestablished credibility as one of the top Intuitive mediums. The evening may include psychometry, photographs readings and psychic prediction.
Looking further into the future, Robert Temple, the hypnotist, is at the venue on Saturday 6 October. Not for the easily offended, Robert takes you on a fast-paced, laugh-outloud and hysterical ride to the centre of your imagination. This is a chance to become the star of an unforgettable show. Forget tired old pocket watches and people clucking like chickens, this is a cutting-edge, thrilling show featuring incredible hypnosis and never-before-seen sidesplitting sketches, guaranteed to tickle the very naughtiest parts of your mind.
In contrast, all the family, and particularly children, will enjoy 'Dinosaur World Live' (30 and 31 March) coming to The Broadway first on its tour, an Easter pantomime with 'The Wizard of Oz' (10 April), and 'Milkshake! Live' (26 May).
To keep tabs on the latest announcements, keep checking the website at www.thebroadway.today ● To book tickets, you can phone the Box Office on 01733 306071 (9am to 5pm daily), or drop by in person at 46 Broadway, Peterborough PE1 1RT. For most shows, if you phone or call by, there will be no booking fee. Alternatively, book online via www.ticketsource.com/thebroadway
Image: www.freepik.com/free-vector/shiny-disco-ball_795645
Leave a Reply