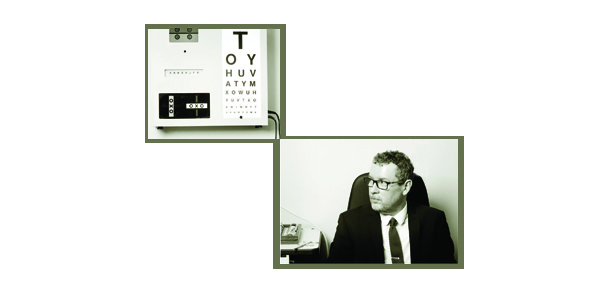 Owned and run by Jan Neville, J. Neville is now an established Peterborough brand after 20 years in Peterborough city centre and a successful move to Whittlesey in 2005. Integral to that brand is good value for money, fantastic customer relations forged with clients who return to the shop time and time again – and a keen eye for the latest trends…
JAN, TELL US A BIT ABOUT WHO YOU ARE AND WHAT YOU DO
I am a dispensing optician, which means that I help select frames, choose lenses, fit spectacles and basically consult on everything regarding the sale and supply of spectacles and sunglasses, whether to a prescription or not.
WHY CHOOSE J. NEVILLE?
My work is my passion, which has led me to owning my own practice. Unlike many of the larger establishments, we know our product well, we give detailed advice, and we pride ourselves on the ranges we stock and our ability to help everyone in their choice of frames and lenses. All our staff are qualified, and we offer thorough eye testing and contact lens fitting – it's professional service supplied by professional people, but we've also managed to maintain an intimate family feel that keeps our customers coming back for more.
HOW DO YOU COMPETE ON PRICE?
There's no secret: a small business has lower overheads, and here in Whittlesey you don't have the middle-of-Peterborough rents to pay.
WHAT SORT OF CLIENTS DO YOU ATTRACT?
We have client of all ages – we had a little girl in today, less than school-age, and an older lady who was seeing us for follow-up treatment after a cataract operation – and everyone in between, including businessmen coming in from town and families from all over the area. Many patients who have known me for years will travel out of their way for the service and expertise I offer. We pride ourselves on our truly personal service that is second to none.
AND CAN CUSTOMERS EXPECT BIG BRAND NAMES IF THEY CHOOSE J. NEVILLE?
We have all the big designers, such as Versace, Oakley, Marc by Marc Jacobs, CK, Valentino, Rayban, Flexon, William Morris, and Silhouette. We also have exclusive contracts for bespoke frames, where the products are retro and preppy, mainly in plastic black or tortoiseshell, very 1950s, JFK-inspired chic; and for women very upswept and feminine. IC Berlin's sheet stainless metal frames are also a popular choice because of their minimal look and unique screwless hinge mechanism, and Martin & Martin is another retro range we offer made to measure. What we're most excited about at the moment is that Michael Kors are launching a new sunglasses and spectacle range, available from February, and we will be stocking it. Michael Kors is one of the biggest global fashion brands at the moment, and their products are extremely coveted, so being able to offer our customers the opportunity to own Michael Kors eyewear is fantastic.
JAN NEVILLE OPTICIANS 18 Broad Street, Whittlesey, Peterborough PE7 1HA 01733 208578 www.jnevilleopticians.com
Leave a Reply