How payroll experts can save you time and money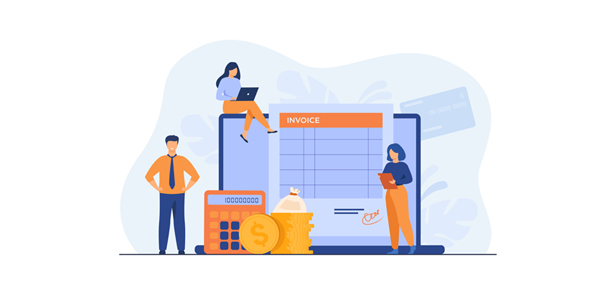 When you think of payroll, you might think it's pretty open and shut – just a list of employees at a company and how much they're paid; and payroll management is just making sure those employees get paid – right?
Well, not quite. The truth is that payroll is a crucial part of business operations – and in the wake of COVID- 19, payroll teams have been on the frontlines of ensuring businesses can stay operational, compliant, and that staff get paid – whether part-time, fulltime or furloughed. To find out more, we spoke to Payroll Managers, Pam Fovargue and Rachel Impey, at Bulley Davey – an accountancy and tax adviser based in Peterborough.
Thanks for the time Pam and Rachel, could you tell us a bit about your roles at Bulley Davey?
Pam Fovargue: Of course, both Rachel and I are Payroll Managers at Bulley Davey and our job is quite wide-ranging within payroll. The core aim, as you'd expect, is making sure our clients' employees get paid and making sure their payroll is in check – but within this there's a lot of work; from making sure everything is accurate, to making claims, managing auto-enrolment pensions and more.
Rachel Impey: Our clients range from single-person businesses to companies that employ 250+ staff. The approach to each of these clients is different and we tailor our services to their needs.
Payroll management is often handled in-house, especially with smaller businesses, and by people who might not be experts in the field. What's the benefit of having a company like Bulley Davey manage your payroll?
RI: As you say, we've encountered clients where a Sales Director is managing payroll, or it falls into a HR or office management role. Part of the benefit of having experts handling your payroll is that it frees up you or your staff to focus on their main role, or allows you to focus on developing your business – safe in the knowledge that your payroll is being handled by people who are on top of the latest regulations and requirements.
PF: Another benefit of having payroll experts, is that we take a pro-active approach to your payroll. That means not just making sure you are compliant, but spotting ways to be more efficient managing payroll and identifying opportunities for a business to perhaps make a claim through government schemes and initiatives in order to recoup a proportion of their outgoing wage bill.
And what about the possible pitfalls of not being on top of your payroll, or not having experts keeping track of everything?
RI: The major pitfall for most companies who don't maintain their payroll is at the hands of HMRC. The government pay close attention and will dish out penalties to those companies who don't comply with the latest regulations – so staying on top of the news is hard when payroll management might be a secondary part of your job.
PF: There are some things people just don't realise if they don't handle payroll on a daily basis. For example, even if you don't pay someone one month – for whatever reason – you still have to inform HMRC that you're not paying them; you can't just leave it. So this is important – and of course it's become even more important in the wake of COVID-19.
What has been the impact for you in the wake of COVID-19?
PF: It's been a very busy year post- COVID-19! We have found out about furlough schemes, government initiatives and changes to regulation at the same time as everyone else, so we've had to react quickly to support our clients through the period. As an example, some businesses have had to claim support in order to pay employees at the end of the month. Sometimes the gap between making a and paying staff is only a few days – so we've had to be efficient, but that's why we're experts!
RI: Yes, and equally when it comes to HMRC, we speak to them on our client's behalf – so this takes some pressure off them during a tough time. It's times like these when, we feel having payroll experts managing the process really benefits our clients – so we'd definitely suggest business owners look into the options around payroll management. The money you invest will be worth it in the time and money saved in the long run!
Bulley Davey To find out more about all of Bulley Davey's services, visit their new website – www.bulleydavey.co.uk
www.freepik.com/vectors/sale
Sale vector created by pch.vector  
Leave a Reply