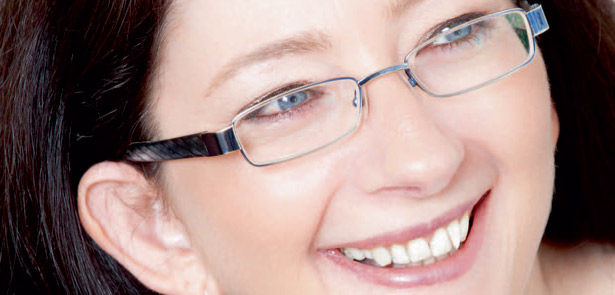 The Business Moment talks to Marketing in Action founder Louise Hodgkinson about what she does, who she can help, and why marketing matters
1. What is it that you do?
In a nutshell, we are marketing specialists. We're not an agency, we don't have designers or creatives here – we are purely here to help and support businesses in the Peterborough-Stamford area. And the way we do that is by helping them use marketing to grow their business, and the real focus for us is using marketing correctly, because there are a lot of misconceptions out there about what marketing actually is. If you were to put 50 people in a room, you'd get 50 different descriptions. So my approach is very much about educating the client about what marketing actually is, how they can use it, and how they can then take that and grow their business.
2. How would you start to define marketing?
My own personal view is that marketing is all about common sense. Why wouldn't you give your clients what they want, what they need – sometimes what they don't know that they need – in the way that they want it, and at a price they're prepared to pay? That may seem an overly simplistic view, butwhat you then need to decide is "OK, who, actually, is the right client? What is the right price? What is it that they're looking for and what issues do they have – to which you might be able to come up with a suitable solution?"
3. How did you get started in this business?
I did a degree in marketing, and when I was at university I remember having an interview in which they said to me: "Where would you like to be in five years?" And I said: "In five years I'd like to be running my own business". There's just something inside that tell you you want to be your own boss. So I graduated, went to work for a couple of sport outdoor/lifestyle brands and it got to a point where it felt right. So, I left and started the business the first time. Then I started a family, and after I'd had my first child, one of my corporate clients came to me and said: "I have a fantastic opportunity for you. Are you interested?" They wanted me to work three days a week.
4. What made you finally turn your back on corporate life?
I worked for them in total about seven to eight years, had another child, then had a conversation with them about more flexible hours. But they couldn't offer what I was after. It was just really important to me, having had the family, to be there for the children. I wanted to be in the playground, picking my daughter up, taking her to school – having the flexibility where I could go and see a play or an assembly if I wanted to. In corporate life I didn't have that flexibility. So I started thinking about restarting the business, got one of my old clients back, then took the plunge and went freelance again, and haven't looked back since!
5. Are you primarily for smaller companies who don't  already have someone In a marketing role?
I steer away from corporates. I've been in corporate life for donkey's years and have had enough! But, interestingly, while corporates may have huge marketing departments, they are often the ones that often really need what I have to offer, because they're so tied up with bureaucracy and meetings and meeting about meetings, that they don't actually get on and do things as quickly as a smaller, more flexible business might – who are able to react far more quickly to market changes. Those are really the kinds of people I really enjoy working with, because straight away you can feel the change.
6. How would you describe your typical clients?
There are usually two kinds of people I work with. The first kind is the business which has been around for, say three to five years, and before they hit that five year mark, they seem to hit a certain point in the business – a plateau, or a crossroads, where they start to wonder what they're doing. So, they've started a business, they've had some success, but maybe they've lost their way. That's where I come in. I'm running a small business, so I have a lot of empathy, but I also offer focus and clarity.
The other kind of clients I tend to work with are those who have a great idea, they've done really well, but they've got it to the point where they're wondering what is the next step. These are often real entrepreneurial people who have some great ideas, but this gives them more structure. A lot of them
say "I know what I want to do, I know who I want to reach, I'm just not sure how to do it." So it's very much about planning structure: this is what you want to achieve, these are the people you want to reach, this is how we can do it, this is what you need to do every month, and this is the kind of budget
you need to be thinking about. Or they might come to me with a budget and I'll say "OK, with that, this is what we could reasonably achieve." But then I also have a third category, which is the slightly larger organisation. They haven't necessarily got the marketing expertise in-house, but they are very savvy managing directors who have done very well – they direct their staff, they know what they want to achieve and are very good in terms of their marketing background. Not necessarily trained, but just natural skills. They come to me because they need tactical support. They might come and say "OK, I need copywriting or some PR, or a marketing plan for a product launch…" There are usually specific reasons why they engage.
7. What's your own approach to business?
I'm a great advocate of the fact that you have to hunt and farm. I love the hunt. But the farming is
something that in the past I've had to spend a lot of time looking at myself, because at times
I've been so focused on getting new clients that I forgot the old marketing saying "It costs more to get new client than to does to keep an existing one". A lot of people are out there saying "I need more customers!" but the first thing I say to them is: "Who do you know? Who are you doing business with now, and who do you know who you are not doing business with?" When we have exhausted those two channels, then we go to the unawares and talk about how we can reach them. I think it's an area in which a lot of people do fall down. They forget those they already know. Since I started the business three years ago, I've met loads of people. When I sat down and looked at all the business cards I'd collected, there were around 500. When I talk to people, they often say "I have a shoe box that I put them all in…" So, OK, you come back from networking, you shove them in a shoe box – it's a wasted opportunity. You need to look at them and ask "Where are the opportunities?"
8. So retention of existing customers is the first priority?
Small businesses don't have huge marketing budgets, so they need to be really savvy about what they do and how. It just stands to reason that if you can keep in contact with people that you already know, and you can deliver that job well and retain them and can encourage them to refer you
on, then that's a really good, solid base for a business. For example, I deal a lot with complementary therapy businesses. And if someone, say, goes to a hypnotherapy business for a fear of flying, once that's done, what's next? I've dealt with quite a few people who solve one problem, and think: "That's it – the client's dead!" In fact, there might be other areas in which hypnotherapy could help them, such as stopping smoking, or losing weight, and they don't always think of that. The client has to be made aware of what else you can do. It's your typical up-sell and cross-sell.
9. What would you say is your USP?
We're thinkers. We're thinkers and do-ers. So if you need a thinker, that's where we specialise. If you need someone who can "do", then we have a team of associates we've built over the past 18 months, all with different specialities – SEO, graphic design, web design, PR, social media – that I pull in if that's what the client needs. If you're looking for inspiration, if you're looking for ideas or fresh perspectives, then that's what we offer. And we are marketing specialists. We are not social media specialists, or copywriters or SEO. But we pull in that expertise when needed. And because it's bespoke, you don't have the overheads. That means I can pass the saving on to clients, so they're not paying for a fancy office and all the staff!
10. How do you work with clients?
We prefer to work with people on a one-to-one basis. We can do that face to face, or we can offer email and telephone support. Another form of support is the Lunch Club, where people can come along and take part in a discussion. We run Fast Track Days, so if they're at a plateau or crossroads, we can do a day where we race through everything, or we can spread it out – a three month or six month process. The other thing we do, for very small businesses where budgets are very tight, is produce a Marketing for Business Growth Pack. That's a series of worksheets with explanatory information on what to do and how to do it. That gives you five things: focus, structure, clarity for what you want to do and how, direction you need to move in to achieve that, and action to take. And that's really where the brand name comes from. It really is about marketing in action. It's about
making it happen.
Leave a Reply