Holiday on Ice | Tropicana: The passion tour – 2 to 5 Feb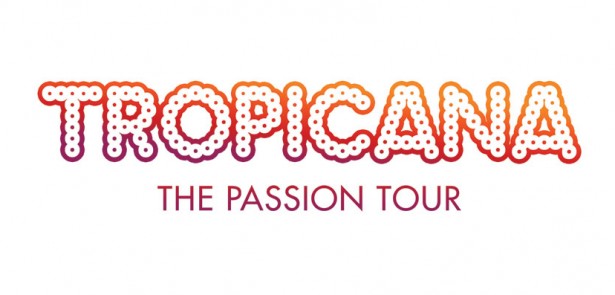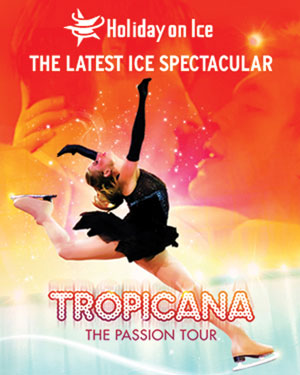 Whether you're looking for the perfect Christmas gift, or something to look forward to after the festive season is over, you'll be hard pressed to find anything with more of a 'feel good' factor than the new Holiday on Ice spectacular that comes to the Exec Peterborough, East of England Showground from 2nd to 5th February 2012.
Tropicana – the Passion Tour is a celebration of love, life, music and dance, presented in one of the most thrilling ice extravaganzas you will ever see. Directed and choreographed by former Olympic champion and head judge on ITV's 'Dancing on Ice', Robin Cousins MBE, you can expect an exhilarating show with an international cast of world class ice skaters, breathtaking costumes, fantastic music and state of the art special effects.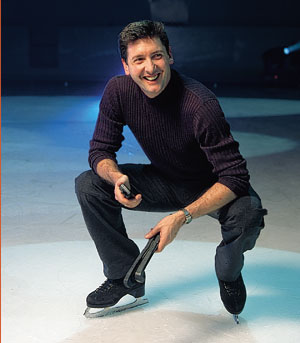 Tropicana is a production of epic proportions, with a cast of over 40 skaters and a 20-strong crew who look after the ice, catering, sound and light, plus a vast wardrobe of 300 costumes, 49 wigs and 66 hats.
Tropicana features interpretations of some of the best loved songs from world-renowned songwriter Barry Manilow, who collaborated with Robin Cousins in allowing his music to be given the Holiday on Ice treatment with orchestral arrangements by Holiday on Ice's Musical Director, Maurice Luttikhuis, and a variety of lead vocalists. Whether you are a Barry Manilow fan or not, there's no denying his music is inspirational, all beautifully and movingly interpreted by the cast of talented ice dancers. Manilow's songs are incorporated into an original score which sees Robin earning his first ever songwriting credit for the numbers 'City Streets' and 'Think Of Us'.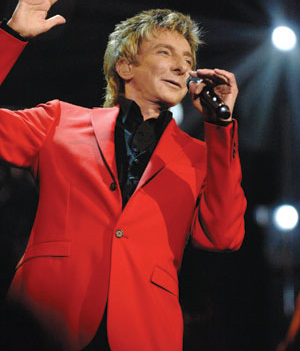 Asked how the show came about, Robin Cousins explains: "A few years ago I was working with Barry Manilow on a TV Special and I discovered his music works just as great skating should. It flows beautifully and soars in all the right places! There's passion and power in the songs and that's what I've always tried to convey in the shows I create, so I am absolutely delighted to have been given the opportunity to showcase this wonderful music in Tropicana and hope this will add a new dimension to the audience's enjoyment of these great songs."
Holiday on Ice has a long and impressive history. It is the world's most visited ice show, seen by 321 million people, visiting 620 cities in more than 80 countries across five continents.
It is pretty much guaranteed that you'll fall in love with Tropicana – the Passion Tour. See it at the EXEC Peterborough, with eight performances running from 2nd-5th February 2012.
Tickets are available from the Box Office Tel: 0844 581 1315 or book online at www.theticketfactory.com/holidayonice.
Prices range from £25 to £36 with concessions for senior citizens
and children's tickets priced at just £12.
A family ticket for £70 is also available and new for 2012 is a limited edition 'Meet and Greet' package on selected performances for an additional £10 per person.
All tickets are subject to booking & transaction fees. Big savings for groups of 10 or more people.
For more information visit
www.holidayonice.co.uk
Leave a Reply